Til Tomorrow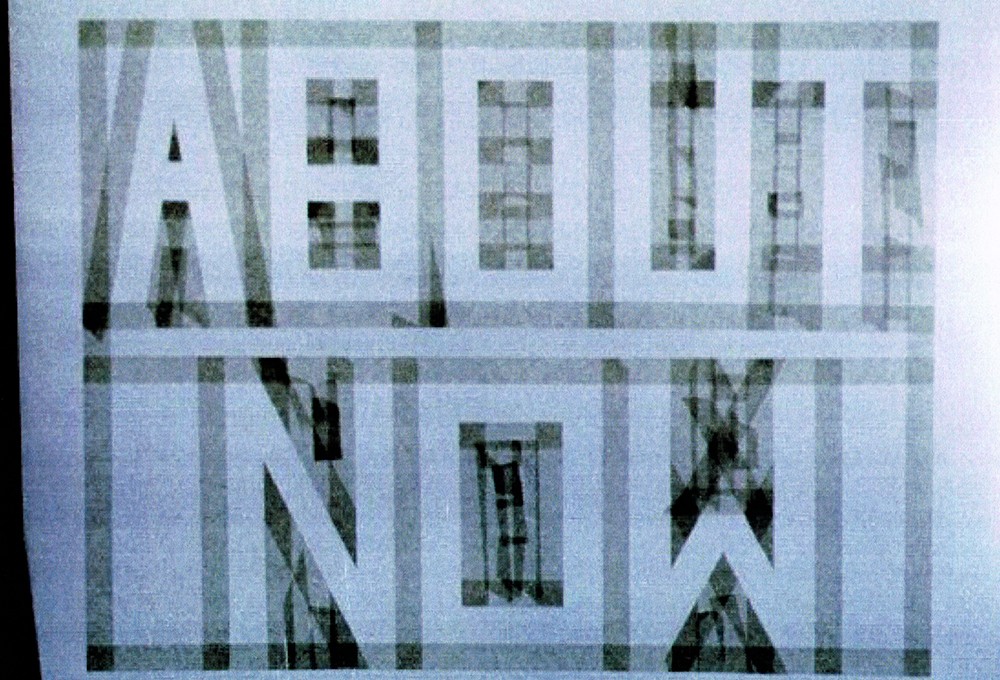 archived
23 Mar – 3 Apr 2004
Fiona Gillmore, Jeremy O'Sullivan
Til Tomorrow examined time in flux, the construction of moments and the temporary. It employed the mechanics of the everyday to create a collection of interchangeable moments.
More
Til Tomorrow included sculptural, aural, moving images and graphic vinyl elements constructed collaboratively in the gallery in the 48 hours preceding the opening. It was a constructed environment rather than an exhibition of separate pieces of work and was a collision of temporary surfaces and skeletal structures.
The exhibition had no clear focal centre giving it a restless feeling - indicating a captured moment in a continuum rather than a fixed point in time. Til Tomorrow existed in a state of constant flux as an exploration of fluid and ephemeral practice. Placards featuring graphic arrows, lines and slogans such as 'virtually anything' and 'none the less' gave the installation a sound bite feel which kept the eye and mind moving around the space, never resting in any one place for long.
Traditionally Enjoy had focused on projects that addressed issue of place and spatial location. The Length series (February – July 2004) sought to encourage the exploration of time, not as a concept, but in reality as it applied to the individual projects through their duration and conceptual underpinnings.