Untitled Examination Project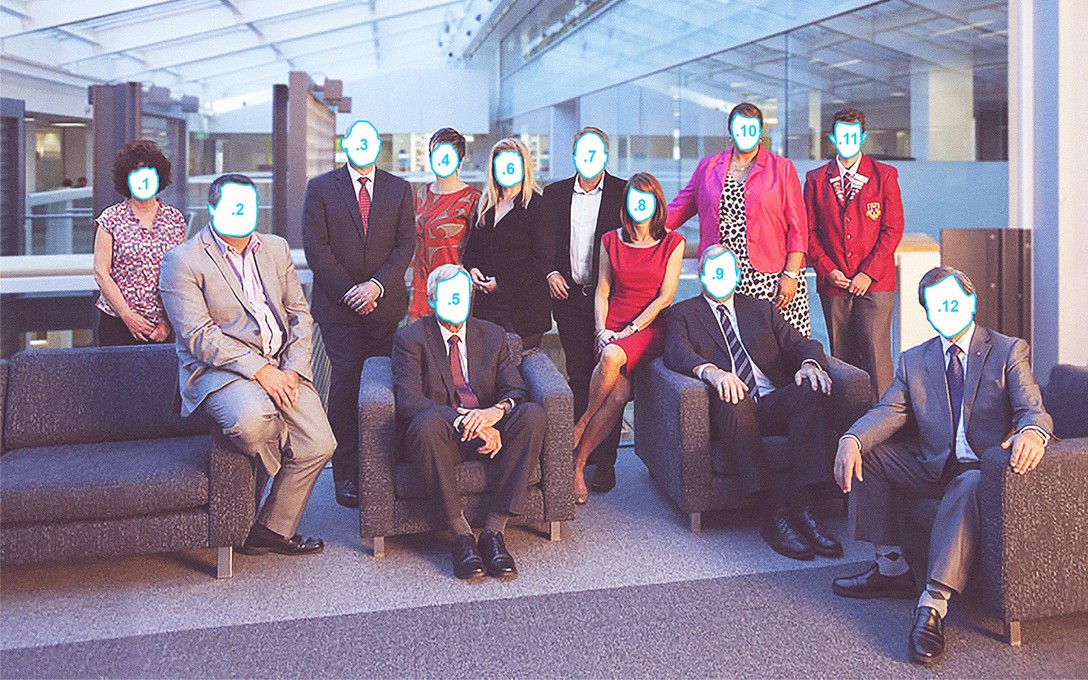 archived
6 Sep – 23 Sep 2017
Callum Devlin
As a constructed space, the exam room is exhausting in its banality. Stripped bare of any visual information or distractions, it operates as a collectively occupied void—a battleground for the interrogation of memory, an exercise in justification and communication.
More
Taking cues from a range of para-educational, philosophical and political narratives, UNTITLED EXAMINATION PROJECT is an exercise in self-identification. As a candidate, you will be invited to sit an hour-long examination where your degree of self-actualisation and understanding is assessed. Your results will be confidentially graded against a rigorous and objective marking schedule, and returned.
You can sign-up by filling out the online form here, or by visiting the gallery.
EXAM TIMETABLE
Morning Sessions (11 AM)
Saturday 9 September
Saturday 16 September
Saturday 23 September
Afternoon Sessions (2 PM)
Friday 15 September
Friday 22 September
Evening Sessions (6 PM)
Wednesday 13 September
Wednesday 20 September
Examinations will take place at Enjoy Public Art Gallery. After registering, you will be sent an email confirming your attendance at the examination, as well as any relevant information. For further details, contact untitledexaminationproject@gmail.com.
Image: 'The Flag Consideration Panel', URL: https://nzhistory.govt.nz/media/photo/flag-consideration-panel, (Ministry for Culture and Heritage), updated 28-Nov-2016, used under CC BY-NC 3.0 NZ, altered from original
This exhibition was made possible with support from the Emerging Artists Trust.
Past Event
To celebrate the conclusion of the UNTITLED EXAMINATION PROJECT, we're pushing the desks together and hosting an artist talk with Callum Devlin at 12:30pm.
More info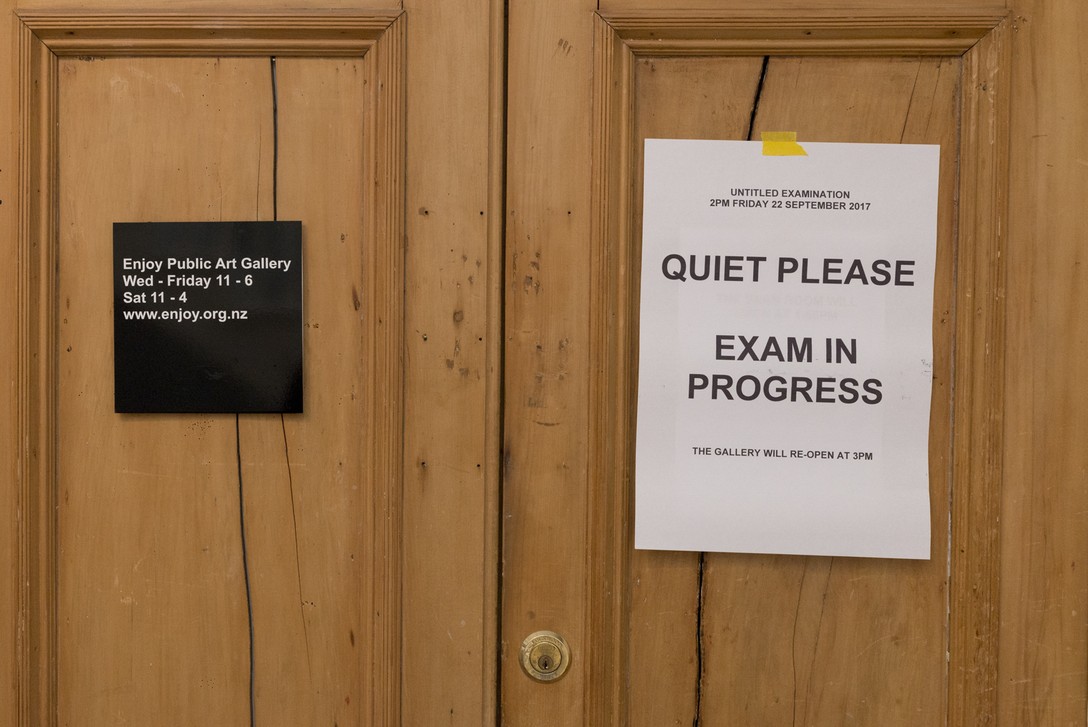 About the artist
Callum Alexander Devlin is an artist based in Te-Whanganui-a-tara, Aotearoa. In 2015 Callum graduated with a BFA (Hons) from Massey University College of Creative Arts. He is interested in the anxiety surrounding nationalism within post-colonial countries. He works predominantly with found objects, film, social media and performance. In 2016, Callum co-founded MEANWHILE Gallery with Jesse Bowling and Jordana Bragg. Past projects include Till The World Ends (2017) facilitated by Fresh and Fruity, Ōtautahi Kōrerotia, Christchurch; Pool Party (2016), MEANWHILE, Wellington; NOW NOW (2016), curated by jpeg2000, Seventeen Tory Street, Wellington.