WITCH BITCH presents Statuesque Anarchy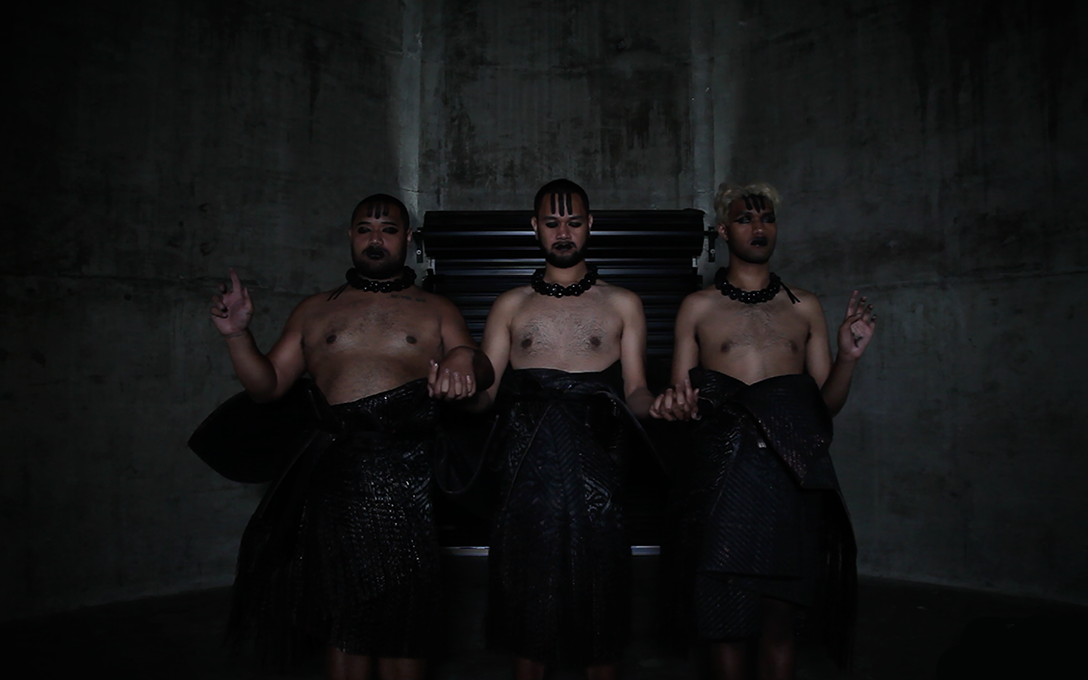 archived
10 Mar – 1 Apr 2017
Manu Vaea, Pati Solomona Tyrell, Sione Monu
Enjoy is pleased to present a new moving image work and series of public programmes by the artist collective WITCH BITCH, curated by FAFSWAG's Tanu Gago.
More
WITCH BITCH came about through constant talanoa between the artists Manu Vaea, Pati Solomona Tyrell and Sione Monu regarding Polynesian spirituality as a drive towards a cultural discovery of self. Their moving image and performance pieces speak to their reclamation of space within the Vā – the contextual and metaphysical space that exists between all things.
WITCH BITCH's work serves as a vessel for the re-writing and imagining of queer Polynesian spiritual experiences. As an expression of indigeneity that acts to connect them to other queer Brown bodies and in turn their communities, customs, heritage and spirits, Statuesque Anarchy further explores the trio's experiences of living in diaspora in tandem with their exploration of spirituality.
Read The Culture of Shame: Talanoaga ma Witch Bitch, FAFSWAG, an interview with the artists by Salote Cama and Laura Toailoa in Salient
Read Salote Cama's review of Statuesque Anarchy
Curated by Tanu Gago
EXHIBITION ESSAY
By Dilohana Lekamge
Read Online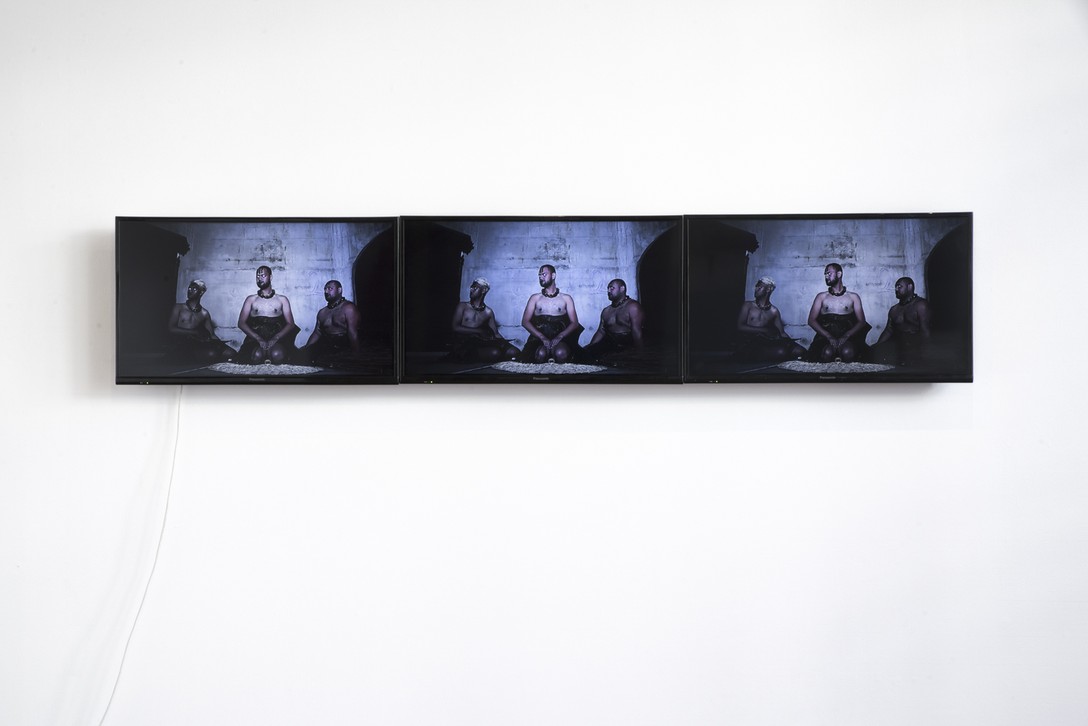 WITCH BITCH will perform at 6pm on opening night, Thursday 9 March. This exhibition coincides with the Wellington Pride Festival | Tū whakahīhī e Te Whanganui-ā-Tara and is accompanied by free talks, screenings, and live performances on Saturday 11 March.
FAFSWAG Arts Collective acknowledge the support of Creative New Zealand in the development of this project.