a library to scale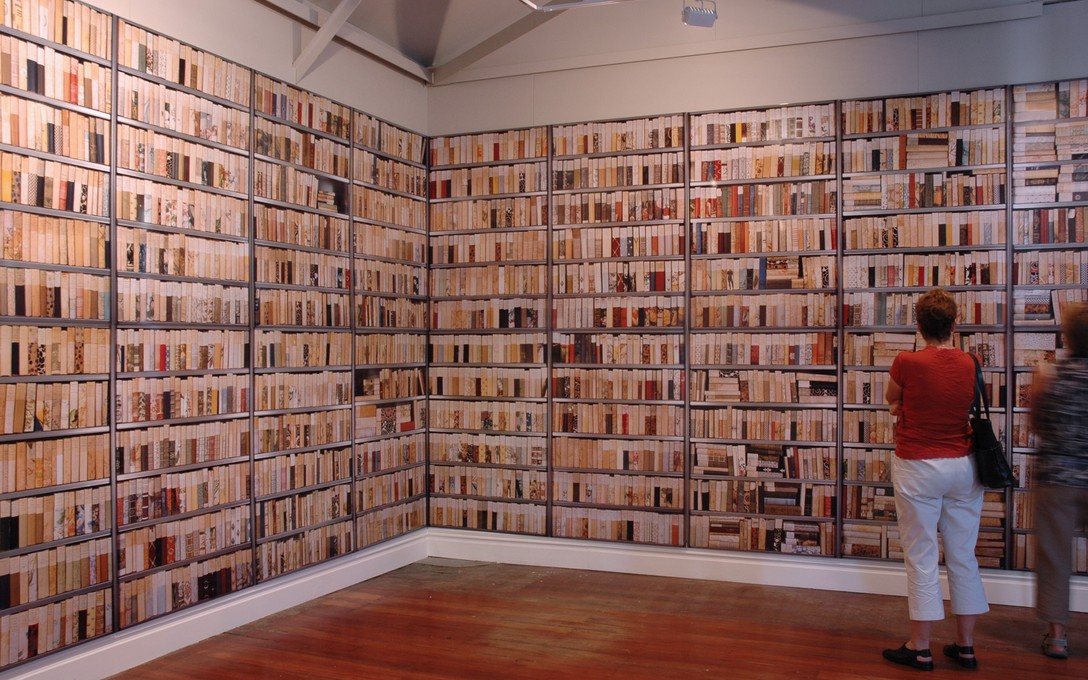 archived
8 Mar – 24 Mar 2007
Ann Shelton
More
1200 SERIES, MT EGMONT, NEW ZEALAND, BIRTHS ETC, 1882 NEW ZEALAND, INGLEWOOD, HARBOUR, SCHOOLS, WAITARA, RAILWAYS, PATEA, STRATFORD, HOSPITAL, OPUNAKE, HAWERA, SHIPPING, PORT TARANAKI, IMMIGRATION, SHIPS, PERSONS, MAORI AND MILITIA, PLACES, MESSENGER, A.H., NEEDLEWORK, ART, ANTIQUE, CURIOUSITIES, RAFFLES, A.CARRINGTON, CARRINGTON, F.A., NEW PLYMOUTH STREETS, STREETS, N.P. SECTIONS, MAORI PA'S IN CITY AREA, AESOP TARANAKI TALES, DIARY OF A MUSTERER, AGRICULTURE, AIR, ANZAC DAY, ARMY, BADMINTON, BANK N.Z, BUTLER N.P, STREET INDEX, BASKETBALL, BIRTHS, ETC, BLOOD, BOWLS, BROADCASTING, CAREY, H.E., CARO, CHEESE, CHESS AND DRAUGHTS CLUB, CHESS, COMPANIES, COWAN JAMES, CRICKET, ESPIONAGE...
Exhibition Essays
1 essay
By Jeremy Cooper
Read online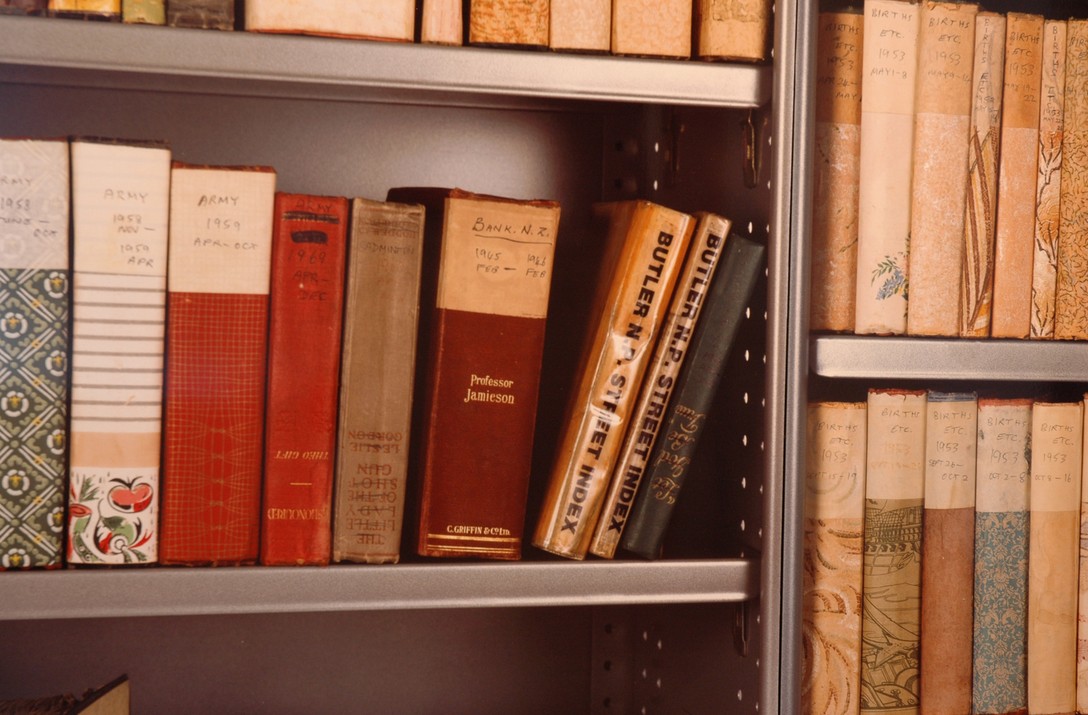 About the artist
Ann Shelton was born in Timaru, New Zealand and now lectures at Massey University, Wellington. In a library to scale, Shelton re-presents the personal archive of Fredrick Butler, bringing his vast enterprise into the realm of visibility and acting out a process of excavation that raises as many mysteries as it uncovers. a library to scale depicts 3500 scrapbooks volumes assembled over a life-time and engages its audience in a conversation with ideas of temporality and perception.
Ann Shelton would like to acknowledge the generous support given by Puke Ariki, The Butler family and Creative New Zealand.