Aletheia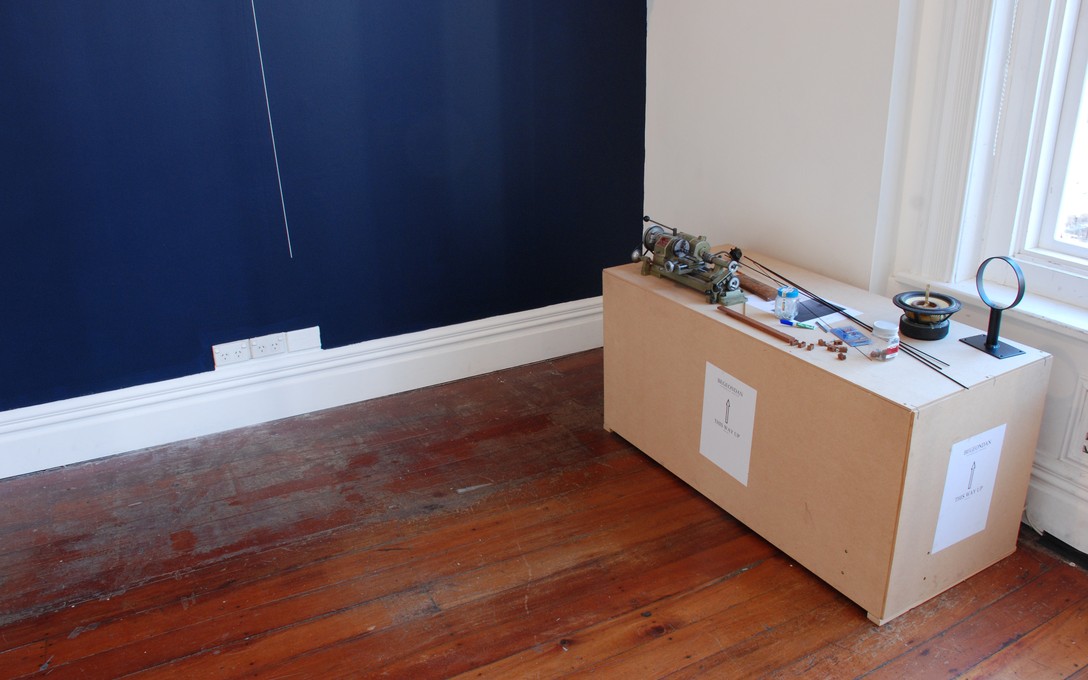 archived
18 Sep – 4 Oct 2008
Tony Nicholls
Showing both prototypes and working sculptures at Enjoy, Nicholls presents sound energy from a visual perspective - to see what we can't hear. In this way his works are visual amplifiers.
More
Nicholls' sculptures incorporate elements of sound that can be heard, along with infra-sound—which is below our threshold of hearing—and are driven by soundtracks engineered from a sine wave generator, in addition to recordings of polystyrene blocks caused to bounce in a speaker cone. Powered by domestic amplifiers and speakers, motion activates materials including rods of steel or thread in a beguiling motion.
Enjoy's Siv B. Fjaerestad Curator & Manager commented that Nicholls "uses sound as an electronic signal to drive the movement, yet the sound is predominantly low and sometimes almost inaudible. In this sense, sound becomes almost completely transformed or translated into motion —stripped bare".
Exhibition Essays
1 essay
By Jeremy Booth
Read online