Enjoy
Blog
Contents
Between Wind and Water Artists
January 30 2015
Meet the artists from Between Wind and Water
As part of our Summer Residency program, Enjoy presents Between Wind and Water, an exhibition project timed to coincide with the annual Positively Pasifika Festival. In an effort to leverage off Wellington City Council's civic celebration of Pacific cultures and communities, the project aims to attract and engage new Pacific audiences and symbolically centralise Pacific perspectives on contemporary art, interpretation and value.An exhibition of new works by the following three South Auckland based artists, and curator Ema Tavola.
An exhibition of new works by the following three South Auckland based artists, curated by Ema Tavola, provided the context for a series of talks, gatherings and activities discussing the artworks, themes and wider context of making (and curating) art of and about Pacific experience and realities in Aotearoa.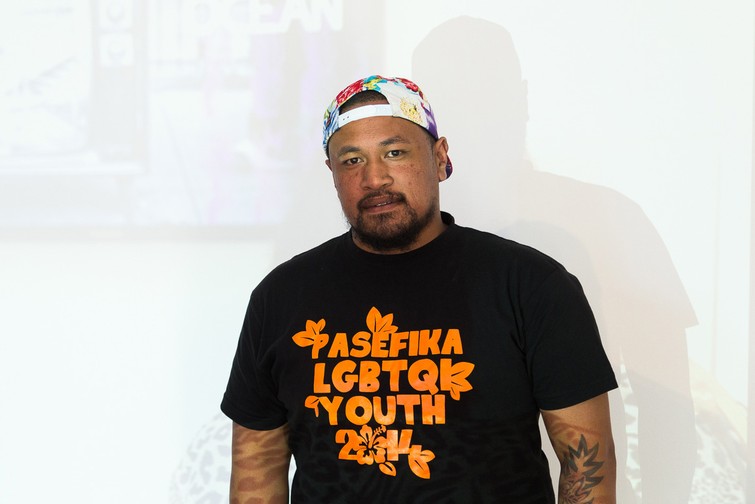 Tanu Gago
Tanu Gago was born in Samoa and raised in Manukau City / South Auckland. He draws on his unique perspective and life in South Auckland to make art that directly engages with urban social issues including the fluid nature of ethnic and gender identities. Gago held his first solo exhibition, YOU LOVE MY FRESH at Te Tuhi Centre for the Arts in 2010 and went on to show his first photographic series, Jerry the Fa'afafine (In The Manner of a Samoan Man) at City Gallery Wellington in 2011. His follow-up series, Avanoa O Tama was developed for a solo exhibition at Fresh Gallery Otara and went on to be shown as part of Home AKL at Auckland Art Gallery in 2012. Since then he has shown in exhibitions in Australia, China and the US and in 2014, Gago received the Auckland Festival of Photography Annual Commission to create a new body of work entitled, Tama'ita'i Pasifika Mao'i. Gago holds a Bachelor of Performing Arts majoring in Directing for Film & Television.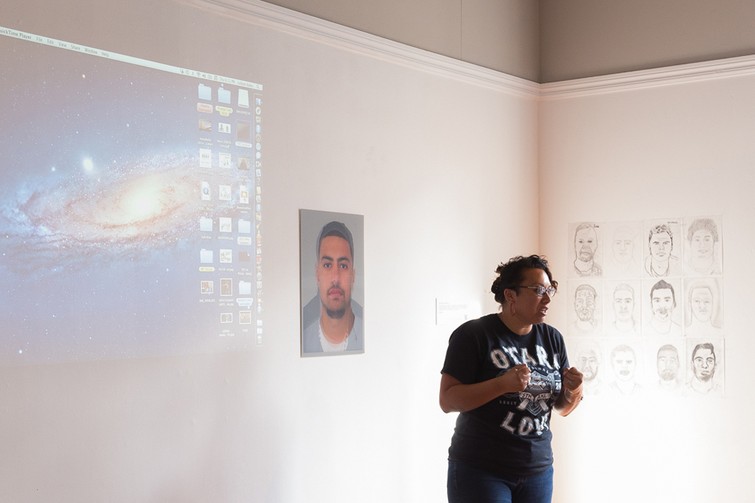 Leilani Kake
Leilani Kake is a practising video installation artist and educator. Having exhibited broadly throughout New Zealand at venues including Auckland Art Gallery, ARTSPACE, Te Tuhi Centre for the Arts, Mangere Arts Centre, City Gallery Wellington, Corban Estate Arts Centre, MIC Toi Rerehiko, and Fresh Gallery Otara, Leilani has also featured in exhibitions in Australia, the Cook Islands, Fiji, France, Taiwan and the United States. She holds a Master of Fine Arts degree from the University of Auckland and currently works as the Gallery Coordinator for Papakura Art Gallery.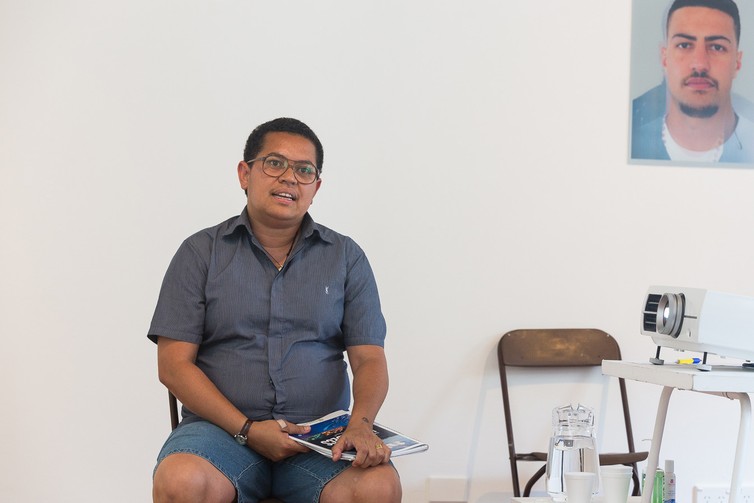 Luisa Tora
Luisa Tora is a multidisciplinary artist, activist and published writer who has recently completed the Bachelor of Creative Arts degree programme at Manukau Institute of Technology. She has work in public and private collections including a recent acquisition by Te Papa Tongarewa. This year, Luisa curated the first poster exhibition celebrating International Day Against Homophobia and Transphobia (IDAHOT) in South Auckland; it featured 14 artists and showed at Fresh Gallery Otara during the month of May. Prior to this, she was instrumental in the development of Vasu: Pacific Women of Power, the first exhibition of women artists at the Oceania Centre for Arts, Culture and Pacific Studies at the University of the South Pacific, Fiji. Luisa migrated from Suva to Auckland in 2009; she also holds a BA in Journalism and Pacific History/Politics.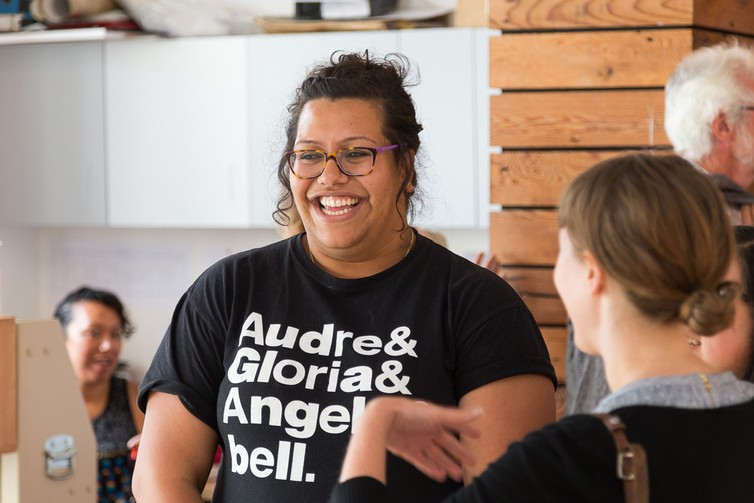 Ema Tavola [Curator]
Originally from Suva, Fiji, Ema Tavola has lived and worked within the creative sector in South Auckland, New Zealand since 2002. Her undergraduate studies led her towards a research pathway investigating curating as a mechanism for social inclusion and the activation of contemporary Pacific art by Pacific audiences. From 2006-2012, she held the role of Pacific Arts Coordinator for Manukau City Council (later Auckland Council), where she established and managed Fresh Gallery Otara producing over 60 exhibitions, three annual Pacific Arts Summits and co-editing two editions of SOUTH publication. Ema has worked in an advisory capacity for numerous organisations, most notably as the Fijian Representative on the Pacific Arts Committee of Creative New Zealand from 2007-2011.
In 2012, Ema was the first curator awarded the Creative New Zealand Arts Pasifika Award for Contemporary Art, the same year she contributed to the curatorial vision for Home AKL, the first major survey show of Pacific artists at Auckland Art Gallery. In 2013, she completed a Master of Arts Management degree at AUT University and started teaching a paper entitled, Pacific Art Histories: An Eccentric View at Manukau Institute of Technology in South Auckland. In a freelance capacity, she lectures frequently on curating Pacific art, audience engagement and social inclusion and delivered a paper entitled, Pacific Art for Pacific Audiences: Grassroots Curating in South Auckland at the 2013 Pacific Arts Association International Symposium at the University of British Columbia, Canada. In 2015, she will be delivering one of two keynote papers at the Contemporary Pacific Arts Festival Symposium in Melbourne, Australia.