Inner City Real Estate 174/147
archived
8 Jul – 21 Jul 2006
Fiona Connor
In 2005, Enjoy Gallery moved from 174 to 147 Cuba Street. Although this move was short in distance, producing a street number that is satisfying, albeit confusing in its reversal, the relocation brought about a great change in terms of new architectural challenges and considerations for exhibiting artists to work with.
More
Inner City Real Estate was an ambitious attempt to re-build the 'old' Enjoy within the 'new' Enjoy. Here, windows, light fittings, skirting boards and even paint finishes were painstakingly replicated true to their original placement at Enjoy's 174 Cuba Street site.
However, Fiona Connor's interest was not merely architectural. She endeavoured to explore and acknowledge the gallery's social momentum as a powerful subject too. Inner City Real Estate functioned as a gallery-within-a-gallery, with artists' works and events occurring on-site in conjunction with the project. These ranged from redevelopments of works which once appeared at 174, to new projects, offered the chance to be exhibited in a site they missed out on the first time around. Inner City Real Estate existed, like a memory or dream, as an incomplete or altered facsimile of reality, but one that comes uncannily close.
Part II: Inner City Real Estate involved Fiona Connor with Amit Charan, Daniel Du Bern, Sarah Gruiters, Sarah Hopkinson, Kate Newby and Nick Taylor.
Two additional events that happened in conjunction with the project provided a context for Inner City Real Estate. A film compiling historical footage documenting Wellington's development screened in association with The Film Archive, Saturday July 8 at 7pm. This was the first in what is hoped to be an ongoing series of screenings run in collaboration between the Film Archive and Enjoy Gallery. And Gallery Manager Melanie Hogg gave a talk discussing the architectural, historical, social and functional differences between 147 and 174 Cuba Street on Saturday July 15. There was also a closing performances by The Stumps and Birchville Cat Motel on Friday 21 July.
Exhibition Essays
23 essays
Edited by Paula Booker
Read online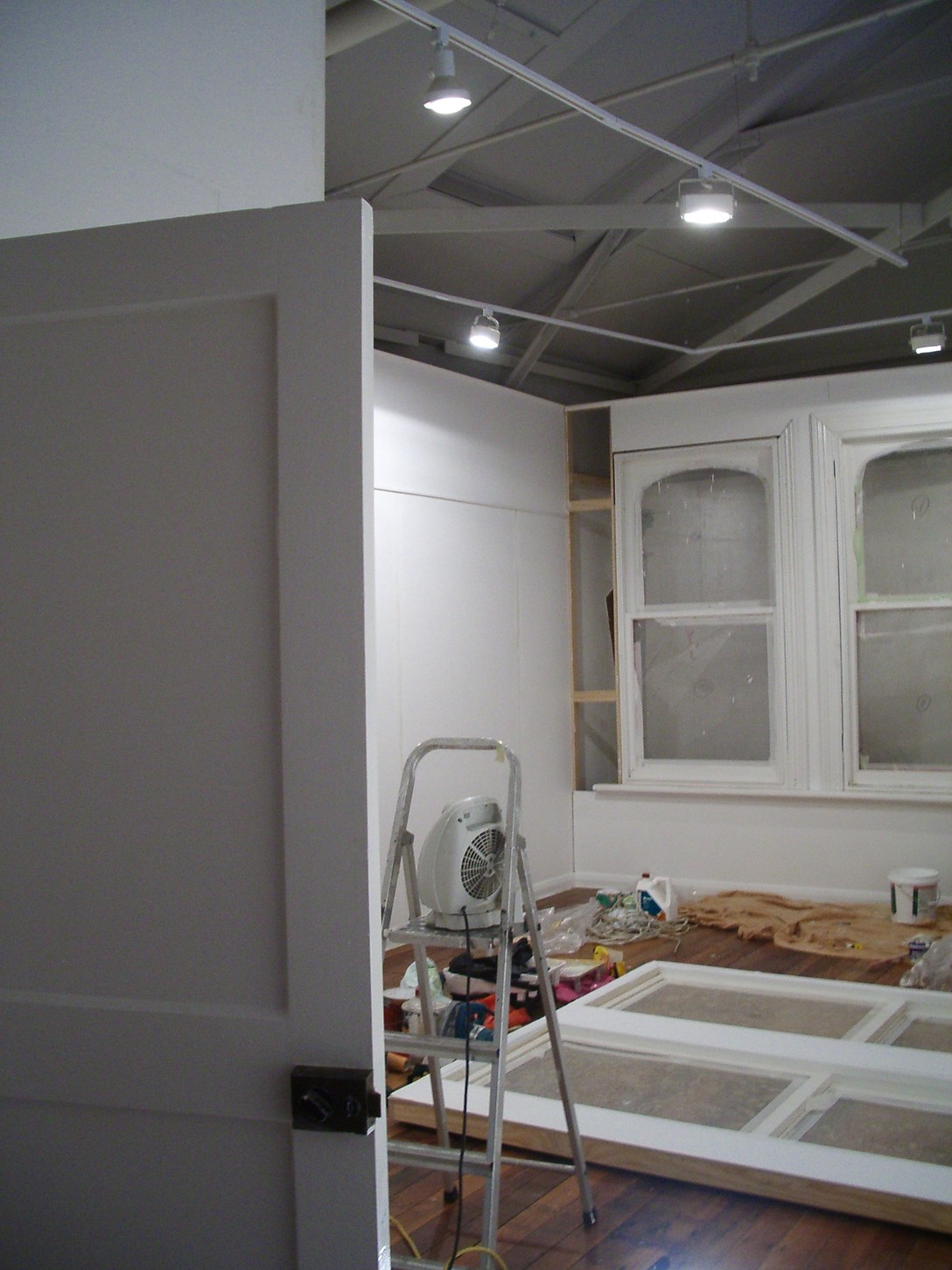 About the artist
Fiona Connor is an Auckland-based artist who graduated from Elam, School of Fine Arts in 2003. Fiona's practice in recent years has focussed on the mimetic recreation of sites, objects and arrangements. She has exhibited at Ramp gallery, Hamilton, Rm103, Auckland and took part in The Containers Project, Melbourne in March of this year.