Playing Favourites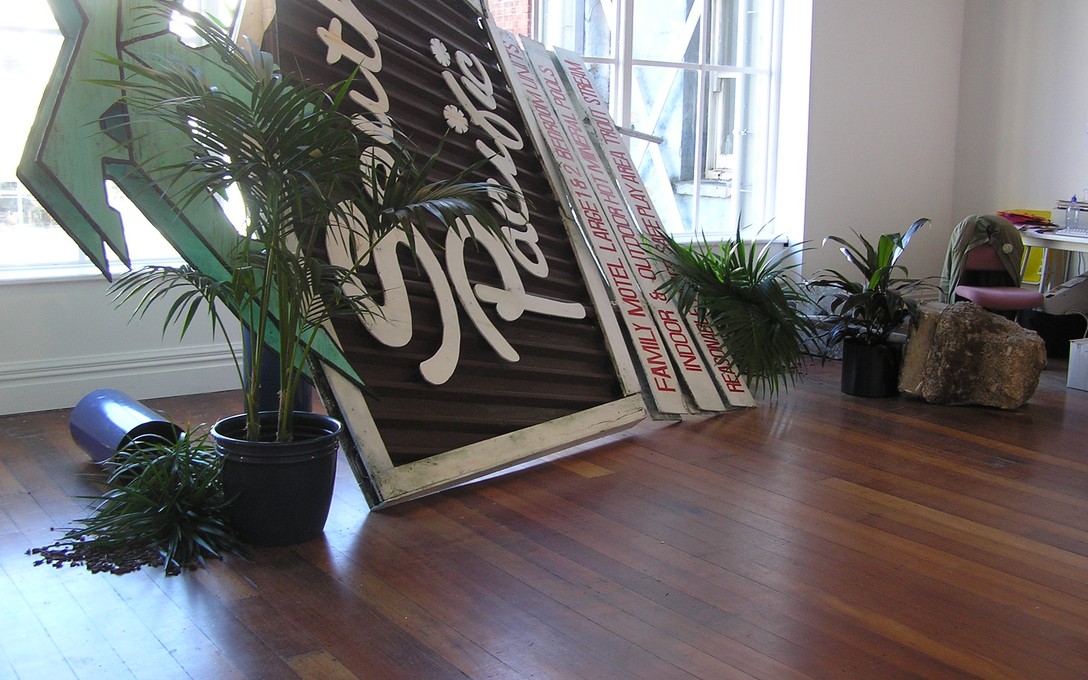 archived
4 Jul – 9 Jul 2005
Bekah Carran, Douglas Kelaher, Fiona Connor, G. Bridle, Gwen Norcliffe, Jade Farley, Jason Lindsay, Kim Paton, Leah Mulgrew, Liz Allan, Louise Tulett, Ros Cameron, Sriwhana Spong, William Hsu
Enjoy's Fifth Birthday
On July fourth 1776 independence was declared from Britain and the United States of America was born. Two hundred and twenty four years later, Enjoy gallery, also independent and liberated from commercial restraints, opened its doors to the public for the first time. Five years on, it was time to mark this momentous occasion and celebrate the longstanding dedication of the gallery's contributors and followers.
More
For Enjoy's fifth birthday we presented a shuffling show spanning a diverse selection of our favourite artists handpicked from the length of New Zealand. Playing Favourites was a show in flux. Every day for five days a different invited artist or curator was given free reign to re-hang, re-shuffle, revolve or remove work from the selection. Tracing these picks and partialities, Playing Favourites followed a dedication to notions of experimentation and transparency; laying bare the mechanics of curatorial practice and allowing personalities and preferences to playfully come to the fore.
Birthday party/opening celebration performances and music was provided by Auckland's The Gladeyes, Louise Tulett & Kim Paton.
Curated by Jessica Reid, Melanie Hogg
Exhibition Essays
17 essays
Edited by Jessica Reid
Read online