SLIPs : Small Local Improvement Projects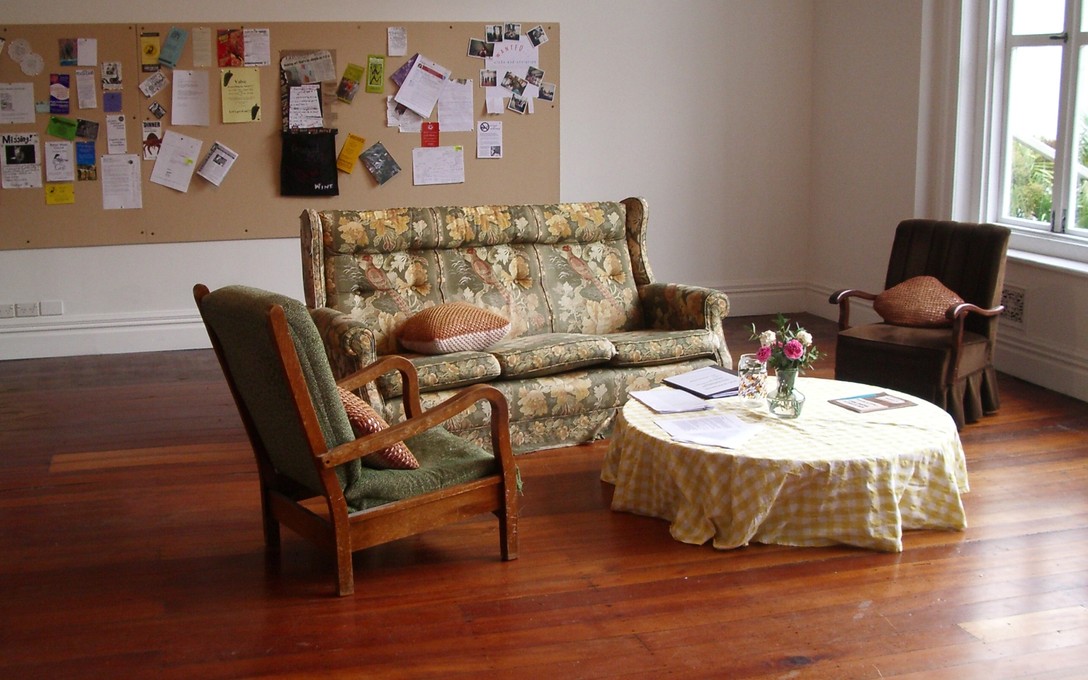 archived
2 Jan – 10 Feb 2006
Eve Armstrong
Summer Residency #9
SLIPs called for local residents to contribute ideas to improve Wellington, utilizing the gallery as a headquarters and meeting place for the public to come in and discuss their ideas.
More
Residents were invited to come relax, meet Eve and discuss improvement ideas for Wellington. Comfortable couches, refreshments, reading material and documentation of Eve's previous projects were provided.
Numerous ideas were submitted, more ideas than could be completed within the length of the residency. Eve focused her energies on a few projects, ranging from creating a Media Starter Kit for Evolve Youth Services to organising a gardening day for the recently moved Arlington Gardens, culminating in a week of action and activity. Eve also created an ever-evolving notice board display for the ideas she was unable to complete.
The Lakeside Leisure Kit was also available free for hire. The mobile kit originally created by Eve as part of 'Likes The Outdoors', Ramp Gallery, Hamilton, features all you may need for a fun summer outing, including a frisbee, ball, art satchel, backscratcher, binoculars, picnic essentials and more.
ACTION AND ACTIVITY WEEK
Sunday 5 February
Arts Social Soccer Tournament
Local arts organisations hit the field. Spectators & cheerleaders welcome.
2pm onwards, Wakefield Park, Island Bay
Tuesday 7 February
SLIPs Talk: Collaborative Projects & Processes
Speakers: Eve Armstrong (Artist in Residence) & Heather Galbraith (Senior Curator, City Gallery)
6pm, Enjoy Gallery
Saturday 11 February
Gardening Day
Arlington Community Gardens
BYO garden tools & snacks for a shared afternoon tea
1pm onwards, Cnr Arlington St & Torrens Tce, Mt Cook
Throughout the week:
- SLIPs Notice board Project & SLIPs Documenation, Enjoy Gallery. Add your notices to the board or take away some information.
- Spontaneous SLIPs actions & activities take place at Enjoy and around Wellington
Exhibition Essays
By Eve Armstrong, Rachel O'Neill
Read online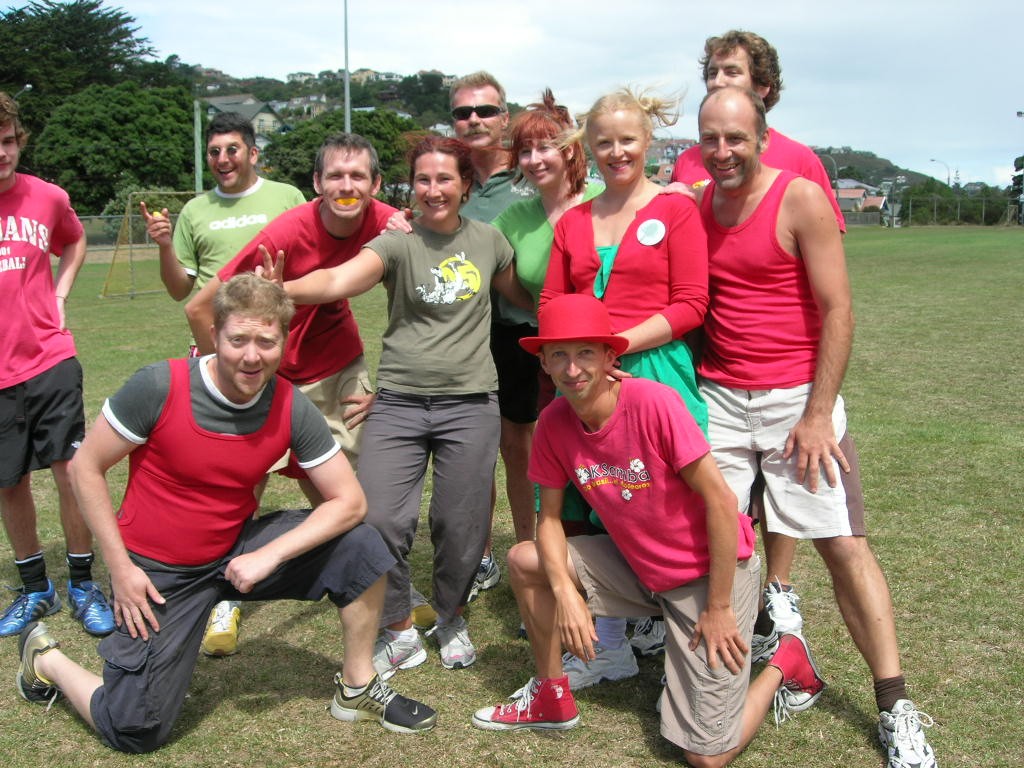 About the artist
Eve Armstrong is an Auckland based artist. She graduated from Elam School of Fine Arts, Auckland University in 2004 and has participated in several exhibitions, mainly within New Zealand. One of her most recent projects was a solo exhibition at ARTSPACE Auckland titled ROAM.