The Asia-Pacific Century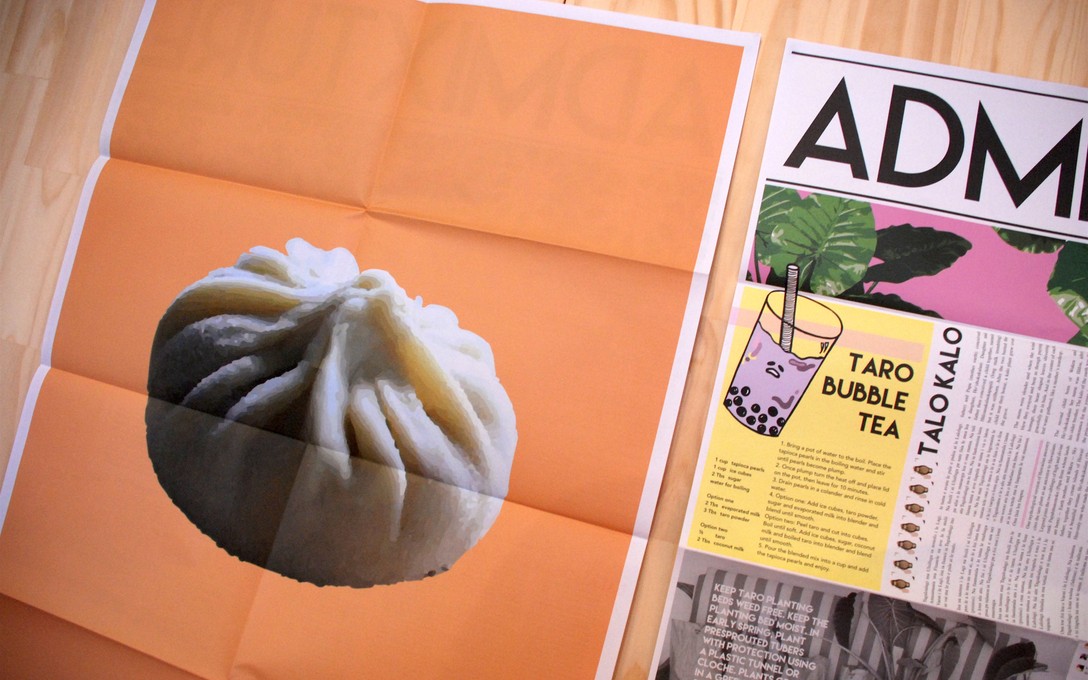 archived
6 Aug – 20 Aug 2016
Ahilapalapa Rands, Anna-Marie White, Balamohan Shingade, Bepen Bhana, Kerry Ann Lee, Lana Lopesi, Local Time, Melinda Webber, Peter Brunt
Part One
The Asia-Pacific Century: Part One is an open research space that will be at Enjoy from August 6 – August 20, 2016. The Asia-Pacific Century is co-curated by Emma Ng and Ioana Gordon-Smith and led by Bepen Bhana, Peter Brunt, Kerry Ann Lee, Local Time, Lana Lopesi, Ahilapalapa Rands, Balamohan Shingade, Melinda Webber and Anna-Marie White.
More
Aotearoa New Zealand's Māori, Asian, and Pacific populations are all growing, with Statistics New Zealand projecting that these groups are set to collectively make up 52% of the total population in 2038 (up from 35% in 2013). These demographic changes are not going unnoticed, and for this (along with many other reasons) it does feel as though we're in the midst of a shift away from conceiving of ourselves as a thoroughly British colony.
This project considers 'Asia-Pacific' as a lens to think through our changing national identity. As a conceptual frame, 'Asia Pacific' is most often used as a tool for expansion and positioning within global economics and politics. This project, by contrast, points the phrase inwards, proposing that 'Asia-Pacificness' might be a primary condition of Aotearoa New Zealand's near future—one that requires us to rethink the dynamics of diversity and multiculturalism in relation to our unique bicultural foundations. Does reconfiguring our alignment from a British-European axis to an Asia-Pacific one offer up new possibilities?
The Asia Pacific Century is an opportunity to explore the rich histories of exchange between Māori, Asian and Pacific groups in Aotearoa New Zealand—both positive and negative. Led by artists, writers, and other contributors, this project seeks to explore past, present, and future manifestations of 'Asia-Pacificness'. In examining Aotearoa's minority populations beyond their relationships to a dominant Pākehā society—might they be considered in relation to, and find strength in, each other?
Because the question of how we might visualise an 'Asia-Pacific Century' requires multiple responses from different perspectives, this project is an ongoing dialogue that will take place over a number of phases and formats. Part One of The Asia-Pacific Century begins at Enjoy Public Art Gallery. From 6 – 20 August, Enjoy will function as an open research hub, featuring contributions from invited participants, who have all previously been engaged with issues of identity, immigration and indigeneity within an Aotearoa New Zealand context. This is accompanied by a two-day noho (Saturday 6 – Sunday 7 August) where, together with some of the contributors, we will begin discussing the research and issues surrounding the idea of the 'Asia-Pacific' in New Zealand.
The Asia Pacific Century: Part Two took place at Te Uru Waitakere Contemporary Gallery, 29 July – 1 October 2017
Curated by Emma Ng, Ioana Gordon-Smith
Interview
An interview with Local Time's Danny Butt, Alex Monteith and Jon Bywater.
Read online