Through The Keyhole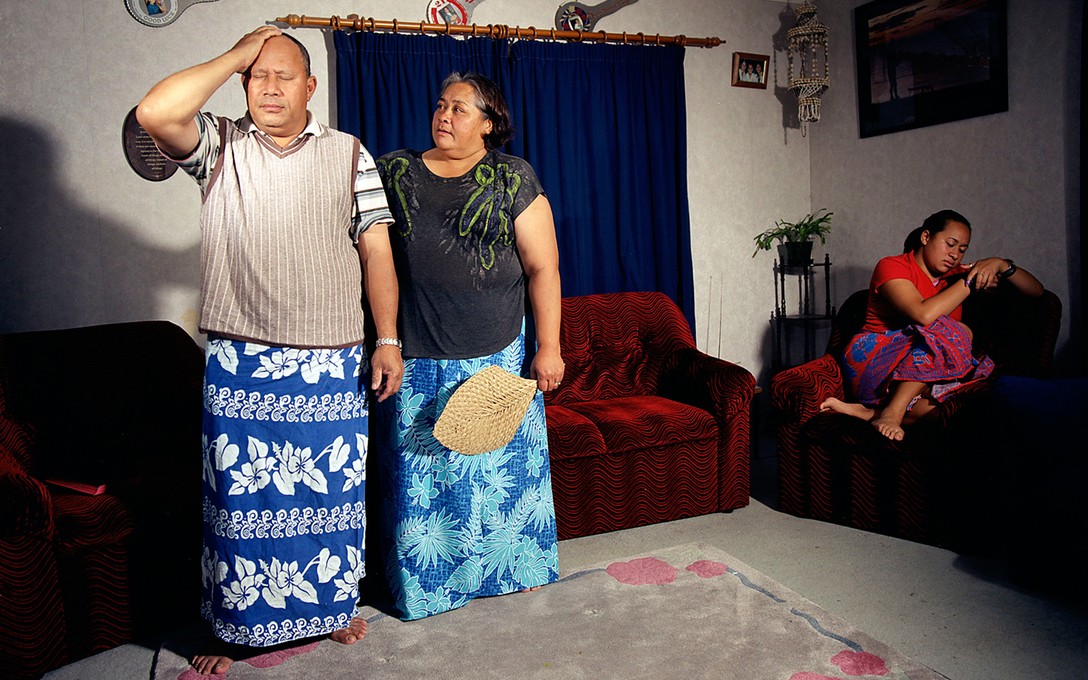 archived
28 Aug – 21 Sep 2013
Edith Amituanai, Erwin Olaf, Claire Harris
Through The Keyhole brings together the work of three artists: leading contemporary Dutch photographer Erwin Olaf, Auckland artist Edith Amituanai and Wellington-based artist Claire Harris. The exhibition consists of a series of staged photographs and short films that explore the representation and semiotics of guilt and shame as twin emotions but at the same time antagonistic: guilt is determined by self-perception whereas shame requires an audience. The concepts of these mental states differ between cultures but are generally associated with being negatively evaluated because one has failed to meet standards or expectations regarded as right, desirable or appropriate.
More
Olaf's photographic series Keyhole (2012) consists of two short films and a series of individual portraits of men, women and children with postures that suggest dissatisfaction and remorse. These photographs can be read as staged psychological portraits of guilt, an autonomous and internalised feeling, which involves negative self-evaluation.
Amituanai's photographic series Shame (2003-2004) depicts how the eponymous emotion results from a feeling of disapproval by others. Her staged photograph Girl Shame (2003) is set in a family living room where a girl lies distressed on a couch after divulging something her parents consider to be improper, and we can observe their obvious disappointment.
Harris presents Nicholas Girls (2009) and Big Hell (2013), two digital video works that enact the self-perpetuating nature of shame as a desire to be seen and recognised as worthy, entwined with the fear of being exposed as lacking.
Through the Keyhole intends to immerse the viewer in a sociopsychological atmosphere of these two emotions which can be visually hard to reliably distinguish from their family of emotions: sadness, disappointment, and discouragement.
Curated by Claudia Arozqueta
Exhibition Essays
By Jodi Meadows
Read online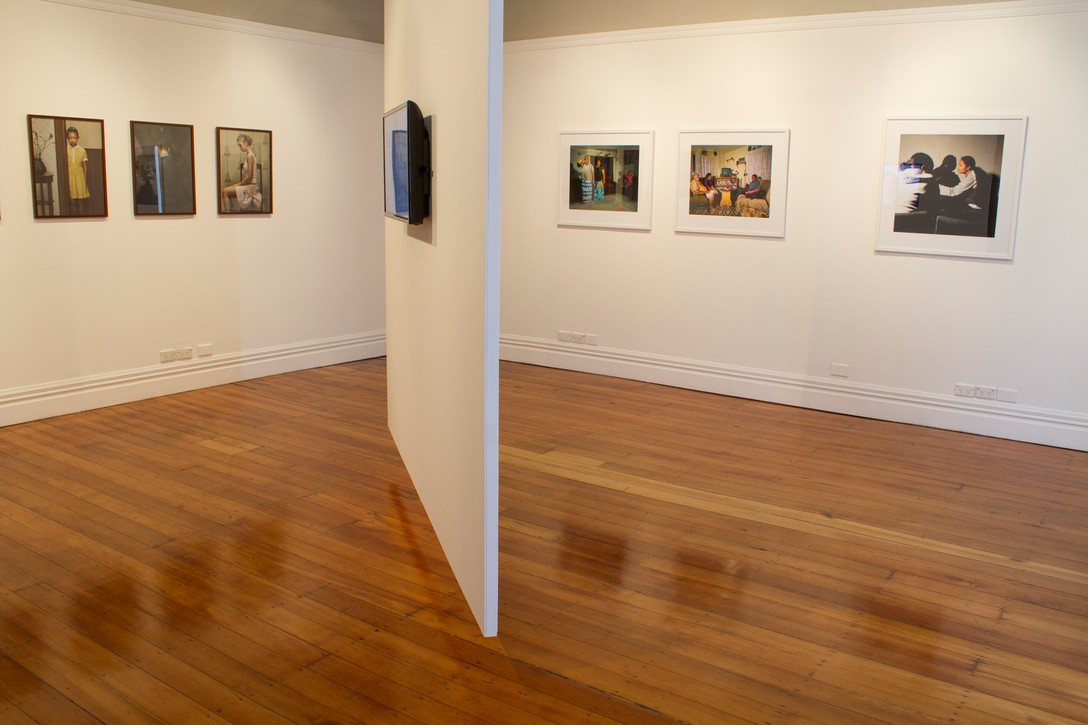 We gratefully acknowledge the support of The Embassy of The Kingdom of The Netherlands, City Gallery Wellington and Robert Heald Gallery