Time to save a little more.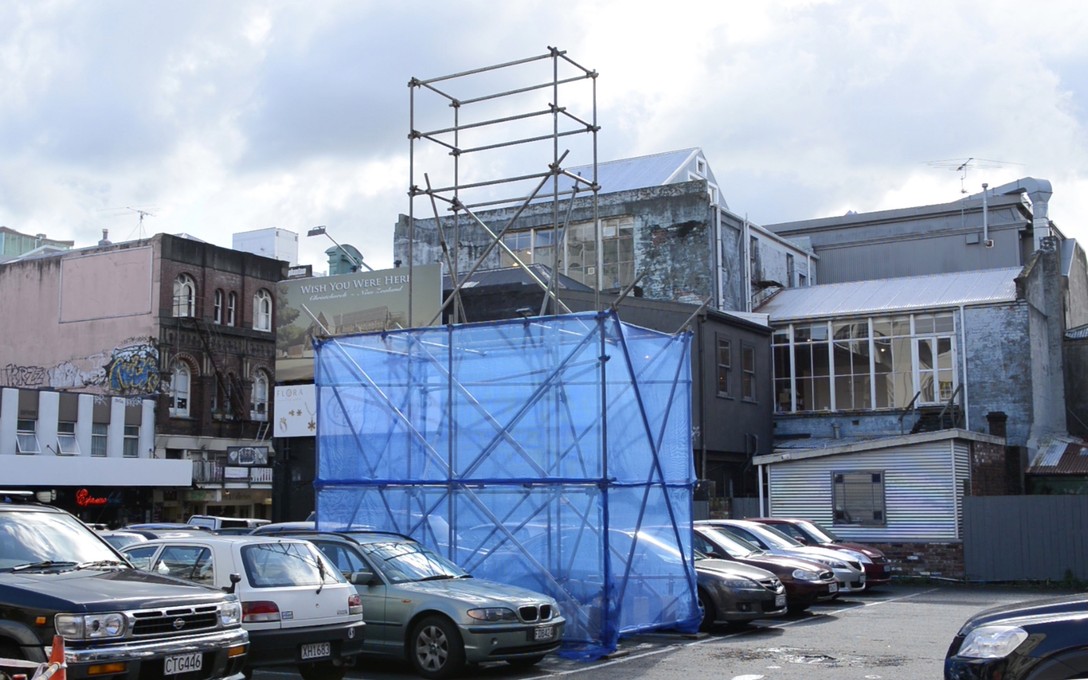 archived
29 Oct – 15 Nov 2014
Deanna Dowling
Some plans are carried out, others never happen, only ever existing as intentions, drawing, models and artist impressions. In July there was an occupation – a modest intervention. One car park co-opted in the car space below Enjoy. From the imagined to a reality – a version of anyway. It's gone now but don't worry if you missed it, it will be back, brought into this space, re-presented for you.
More
Borrowed, a familiar, functional material, out of circulation for just a moment. A modular system, it's a temporary structure supporting the construction, demolition and repair of our urban environment.
In a city currently undergoing so much modification here is a moment of respite, to consider and to contemplate. Survey the boundaries, borders but is that the focus?
The accumulation of parts, converging in one space, but then back out again. Open areas with public access but privately owned plots of land dotted around the city. A sense of surplus, you could argue their usefulness; suspended in time, these prime pieces of real estate, waiting to be developed. The question is into what? And when?
In the car park below, Ian revealed his intentions for this plot of land. Not giving too much away, he did tell me something but said it was a secret.
No sign of construction for now, no promises just yet. 2016 is a few years away so there is time to save a little more.