TYPEFACE: Enjoy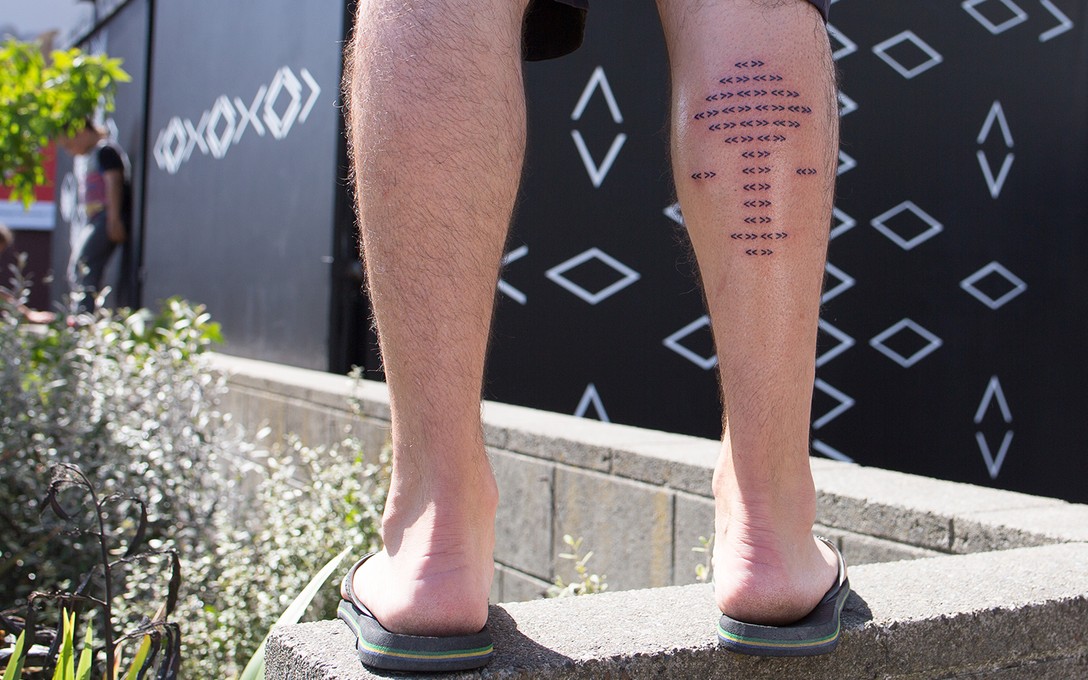 archived
10 May – 2 Jun 2018
Vaimaila Urale
Typeface continues an ongoing project by Vaimaila Urale that explores the dynamics of communication and social exchange. Beginning in 2012 from a collaboration with media artist Johann Norte, this expansive body of work brings together two distinct knowledge systems: traditional Polynesian design and the standardised symbols found on computer keyboards.
More
Working with four repeated characters (< greater than, > less than, / forward slash, \ back slash) that are used in ASCII—the American Standard Code for Information Interchange in electronic communications—Urale has developed paintings, murals, site-specific installations, tattoo designs and performances. Her approach hinges on active collaboration with other practitioners and volunteers, and a specific interest in mark-making practices.
For her site-specific installation for Enjoy Public Art Gallery, Urale has developed a tatau design that builds a dialogue between the architecture of the body and Enjoy's gallery space. The design is presented as both a large-scale temporary mural and as permanent marks on the body across the sternum. These marks will be made during a live tattoo performance on opening night in collaboration with Wellington-based tattoo artist Andy Tauafiafi, accompanied by DJing from Urale's long-time collaborator Linda T. of D.A.N.C.E Art Club.
View photos from the opening on our Facebook page
Listen to an interview with Vaimaila Urale for Dateline Pacific, RNZ
Image: Vaimaila Urale, TYPEFACE – Live Tattoo Session & Public Mural, 2016. Image courtesy of Janneth Gil and Toi Moroki Centre of Contemporary Art, Christchurch.
EXHIBITION ESSAY
By Tamara Tulitua
Read Online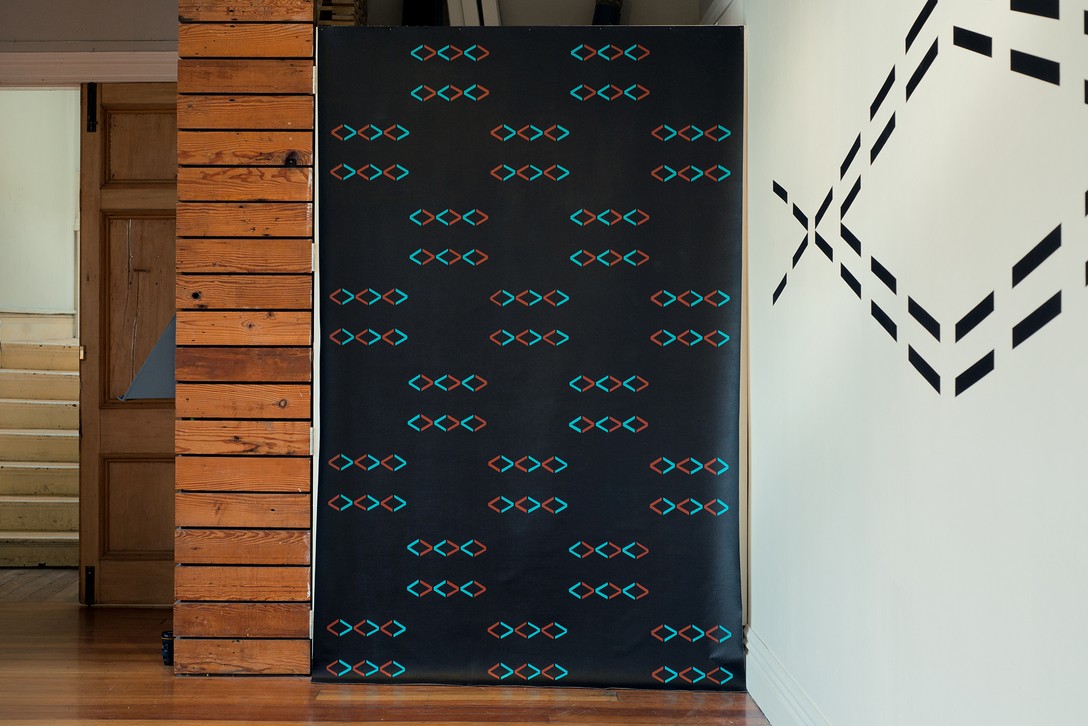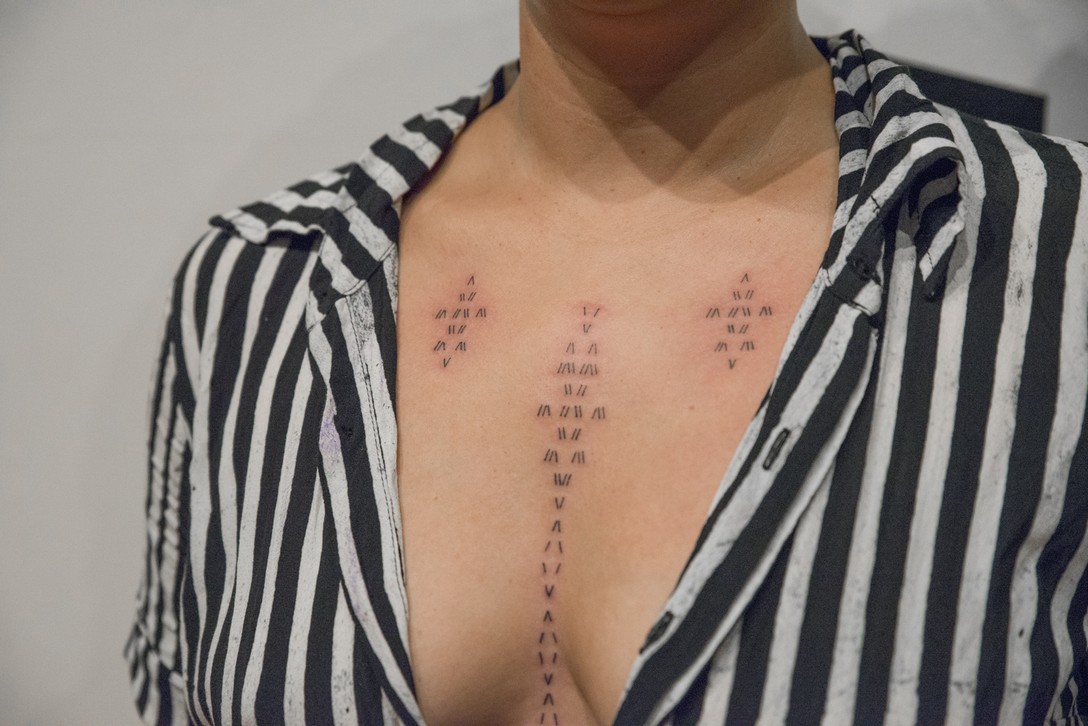 About the artist
Vaimaila Urale is an Auckland-based artist. She graduated with a Bachelor of Visual Arts from Auckland University of Technology (AUT) 2010. Her art practice has a strong focus on collaboration and audience engagement. She is known for her work as part of the collective D.A.N.C.E Art Club. Her work has been exhibited locally at Dowse Art Museum and Mangere Arts Centre, and internationally at SOMArts, San Francisco; Fei Contemporary Art Center, China; Sydney Contemporary Art Fair and Blak Dot Gallery, Australia. Urale is represented by Sanderson Contemporary in Auckland.