Elbow-room in the universe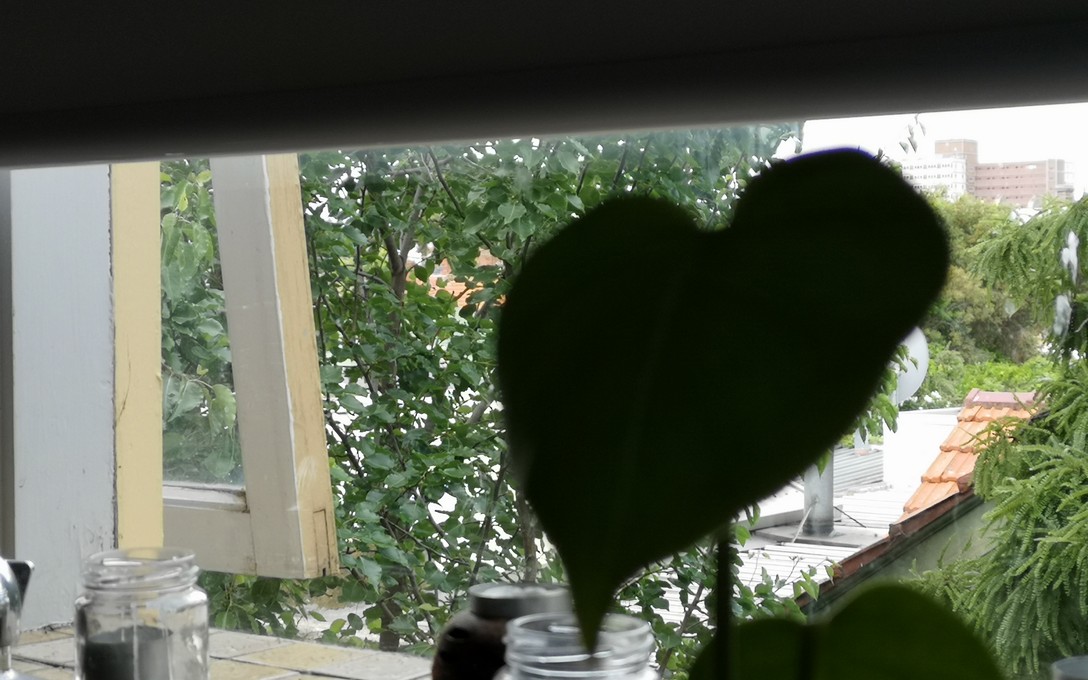 archived
22 Jan – 25 Jan 2020
Amy Howden-Chapman, Fiona Williams, Sholto Buck, val smith, Sonya Lacey
Elbow-room in the universe is a performance-based project curated by Victoria Wynne-Jones that includes work by artists Sholto Buck, Amy Howden-Chapman, Sonya Lacey, val smith and Fiona Williams.
More
Elbow-room in the universe involves atmosphere, encounters, orientation, proximity and hospitality. The exhibition takes its title from the writings of English philosopher Alfred North Whitehead, in particular his description of an environment that has room for and indeed welcomes irresponsibility and freedom. Slender openings in time-space will be created so that visitors to Enjoy might have the possibility of finding themselves in the midst of short and engaging interpersonal encounters.
David Abram, an eco-philosopher based in the foothills of the Southern Rockies posits that climate change is a consequence of taking the air we breathe for granted and failing to respect or notice the elemental medium we're immersed within. In the face of daily lives dominated by screens as well as virtual and incessant interactions, Abrams argues that one way to catch one's breath and to remember what is primary is to engage with each other face-to-face. Elbow-room in the universe proffers encounters that range from earnest yet flamboyant confessions, a scripted reading with a cast of almost a dozen, a costumed and extended attunement to the particularities of the gallery environment and an activation of the very air.
A series of works by Narrm Melbourne-based artist Fiona Williams will be on display throughout the course of the project. Williams' practice is deeply attuned to changes in light and atmosphere, paintings on aluminum bear gestural marks that absorb and reflect the light and shadows of their surroundings. For the exhibition opening, Buck will read aloud a selection of texts that combine memoir, poetry and prose. These are made up of astute observations of the artist's immediate urban environment, the various social constellations he is part of as well as more general and speculative musings. Howden-Chapman's mass reading probes how exactly individuals who work daily on the issue of climate change reconcile the magnitude of the crisis to the reality of their individual lives. Drawn from interviews with climate physicists, economists, activists and journalists this performance generates a chorus of grief and ambition that coalesces into a call for greater reflection on the drivers of the climate crisis along with action to diminish its danger. The tension between risk and safety will be echoed in val smith's day-long performance. Clad in protective gear and from a place of gentle curiosity smith will physically respond to the exhibition and gallery environment itself. Passing visitors, the fall of light and usually peripheral spaces will be included. Throughout the final day of the exhibition an installation and scripted element will be delivered by Lacey. This one-on-one spoken work plays out a series of metabolic, mineral and empirical events accompanying a period of sleep/wake disturbance.
PERFORMANCES

Sholto Buck, For a rainbow to be seen, the sun must be behind an observer who is facing falling rain, Wednesday 22 January, 6 pm
Amy Howden-Chapman, Have you ever felt overhwhelmed?The words of climate scientists, activists, and journalists, Thursday 23 January, 6:30 pm
val smith, sex on site - with light and air, Friday 24 January, 11 am–6 pm
Sonya Lacey, New light wedge fiction, Saturday 25 January, 11 am–4 pm
Curated by Victoria Wynne-Jones
Past Event
Join us from 6:30 pm on Thursday 23 January 2020 for a performance with artist Amy Howden-Chapman. Presented as part of Elbow-room in the universe, a performance-based project curated by Victoria Wynne-Jones.
More info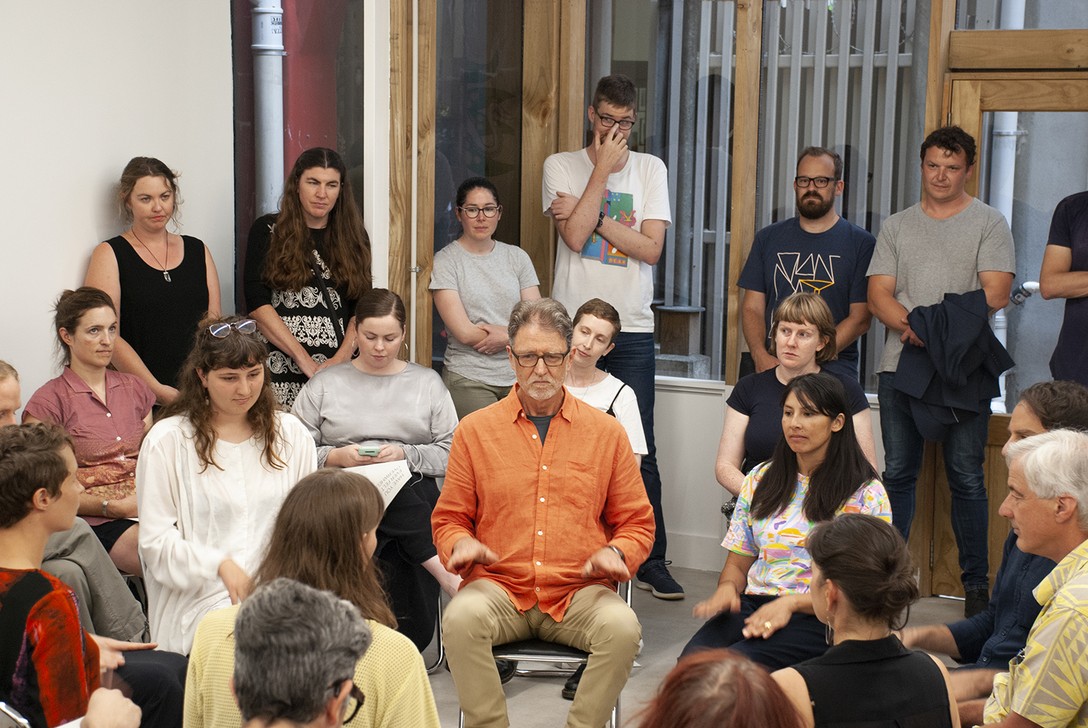 ABOUT THE ARTISTS
SHOLTO BUCK is an artist and writer based in Narrm Melbourne. His practice attends to processes of queer meaning-making, and the relationship between language and image. By combining these two practices he aims to draw viewers into his subjectivity and hold them in atmospheric forcefields. Recent solo exhibitions include Forest of Ladders, RM, Tāmaki Makaurau Auckland, 2018 and Cut My Shadow from Me, Window, Tāmaki Makaurau, 2018. Recent book publications include Forest of Ladders, funded by Creative New Zealand. He is currently a PhD candidate in Writing and Publishing at RMIT, Narrm.
AMY HOWDEN-CHAPMAN is an artist and writer, originally from Aotearoa New Zealand, currently living in Brooklyn New York. She is co-founder and editor of The Distance Plan.org, a platform that works for innovation in climate change communication through collaborations between artists, earth scientists, and environmental policy makers. Recent solo shows include Brick Fall, Glass Wall, The Physics Room, Ōtautahi Christchurch, They Say Ten Thousand Years, at Te Uru Waitakere Contemporary Gallery, Tāmaki Makaurau and Sad Problems, at The Living Art Museum, Nylo, Reykjavík, Iceland. She is currently an adjunct Lecturer at SUNY, Empire State, where she teaches a course on Art and the New Green Economy.
SONYA LACEY is a Pōneke-based artist whose practice focuses on forms of communications within spoken, printed, and online scenarios. She works with a variety of mediums including performance, video, and installation often drawing on historical references to speculate on the specificity of socio-technological discourses. Alongside her studio practice, Lacey is also interested in curatorial, publishing, and collaborative methodologies. Together with Sarah Rose, she established the collaborative research project lightreading.
Her works have been shown at Govett Brewster Art Gallery, New Plymouth, 2016, 2017; Glasgow Centre for Contemporary Art, United Kingdom, 2016 and London International Film Festival, United Kingdom, 2015.
VAL SMITH is a pākehā, queer artist, educator, and initiator of projects based in Tāmaki Makaurau. Their performance work investigates gender, sexuality, perception and participation through critical, site-oriented, somatic and collaborative processes. val has worked in artistic sectors for 20 years, presenting work in Finland, Japan, Brussels, Australia, Turtle Island, and across Aotearoa. Recent projects include: Offline Onsite Hookups, Experimental Dance Week Aotearoa, 2019; Bttm Methodology, Auckland Pride Festival, 2019; Queer Dating Sites, Auckland Fringe Festival, 2018; Sex on Site #1, Basement Cruise Club, Auckland Pride Festival, 2018. val is currently pursuing PhD studies in AUT's Art & Design department.
FIONA WILLIAMS is an artist based in Narrm Melbourne. Her practice engages with the painterly and cinematic and includes methods of image-generation that are intuitive and responsive to her environment. Her work explores connections between concepts of time and vitality, by looking at what emerges over time through the operations of different material traces. The images produced are intended to be partial, and to differentiate in each iteration, and for viewers, in the time and place of exhibition. In this way, Williams' work considers how the image is constituted in the world with a degree of slightness and flux.
Recent exhibitions include: (…) at David, Narrm, 2019; The Mechanic, Part 2, organised by Neon Parc & Nick Kleindienst, 2018 and In Bloom (Spring 1883, 2018). Williams is currently an artist in residence at the Shakespeare Grove Artist Studios in St Kilda.
VICTORIA WYNNE-JONES is a curator and researcher currently based in Tāmaki Makaurau Auckland. She currently lectures in the disciplinary areas of Art History, Fine Arts and Dance Studies. Her research focuses on the intersections between dance studies and performance art as well as curatorial practice, feminisms, contemporary art theory and philosophy. Recent exhibitions include: you had fun experience, George Fraser Gallery, Tāmaki Makaurau, 2019; Tim Wagg: Psychology for a Better World, Patara Gallery, Tbilisi, Georgia, 2019 and notes on rest, Auckland Art Gallery Toi o Tāmaki, 2018.