past event
Opening and Performance: Sholto Buck
Wednesday 22 Jan 2020
5:30pm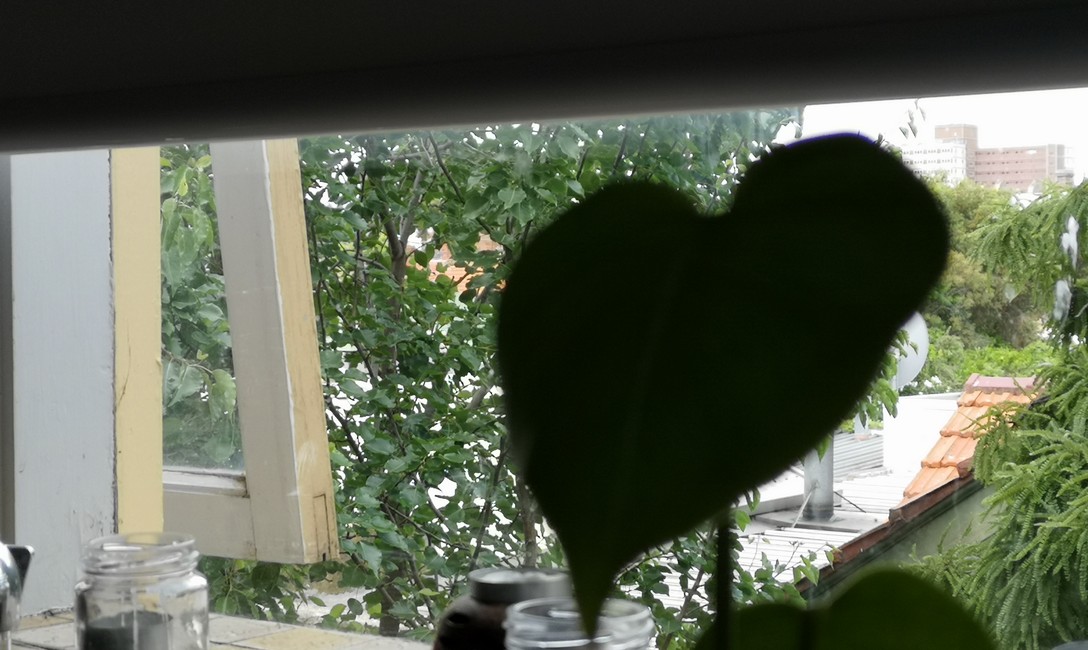 Join us for the opening of Elbow-room in the universe, a performance-based project curated by Victoria Wynne-Jones including work by artists Sholto Buck, Amy Howden-Chapman, Sonya Lacey, val smith and Fiona Williams.
For the exhibition opening, artist Sholto Buck perform his work For a rainbow to be seen, the sun must be behind an observer who is facing falling rain. Buck will read aloud a selection of texts that combine memoir, poetry and prose. These are made up of astute observations of the artist's immediate urban environment, the various social constellations he is part of as well as more general and speculative musings.
Elbow-room in the universe continues from 22–25 January 2020.
Amy Howden-Chapman, Have you ever felt overwhelmed? The words of climate scientists, activists, and journalists, Thursday 23 January, 6:30 pm
val smith, sex on site – with light and air, Friday 24 January, 11 am–6 pm
Sonya Lacey, New light wedge fiction, Saturday 25 January, 11 am–4 pm
SHOLTO BUCK is an artist and writer based in Narrm Melbourne. His practice attends to processes of queer meaning-making, and the relationship between language and image. By combining these two practices he aims to draw viewers into his subjectivity and hold them in atmospheric forcefields. Recent solo exhibitions include Forest of Ladders, RM, Tāmaki Makaurau Auckland, 2018 and Cut My Shadow from Me, Window, Tāmaki Makaurau, 2018. Recent book publications include Forest of Ladders, funded by Creative New Zealand. He is currently a PhD candidate in Writing and Publishing at RMIT, Narrm.
VICTORIA WYNNE-JONES is a curator and researcher currently based in Tāmaki Makaurau Auckland. She currently lectures in the disciplinary areas of Art History, Fine Arts and Dance Studies. Her research focuses on the intersections between dance studies and performance art as well as curatorial practice, feminisms, contemporary art theory and philosophy. Recent exhibitions include: you had fun experience, George Fraser Gallery, Tāmaki Makaurau, 2019; Tim Wagg: Psychology for a Better World, Patara Gallery, Tbilisi, Georgia, 2019 and notes on rest, Auckland Art Gallery Toi o Tāmaki, 2018.
We're grateful to Colere Wine and Fortune Favours, who have generously provided wine and beer for this opening.