past event
Serve Yourself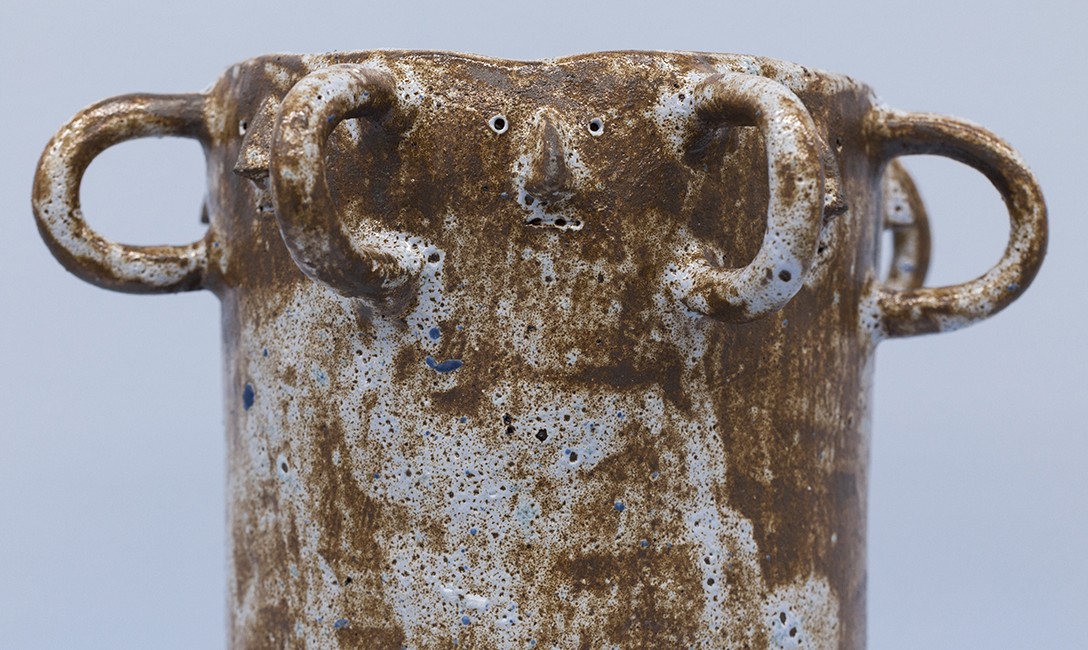 A talk over soup and bread with Turumeke Harrington, Grace Ryder and Greta Menzies.
Enjoy a cosy dinner with friends, Turumeke and Grace, co-authors of Help Yourself, and contributing artist, Greta Menzies.
Serve yourself some warming soup accompanied with breads by Deanna Dowling and Zoe Thompson-Moore, and help yourself to a convivial discussion in an open artist talk. Catering includes vegan options.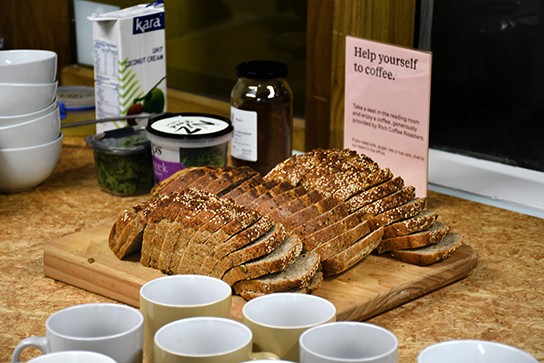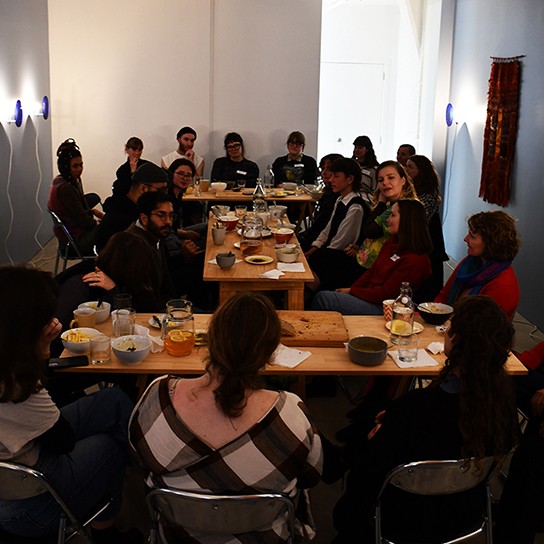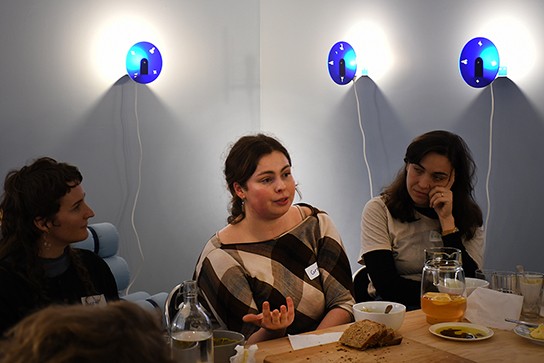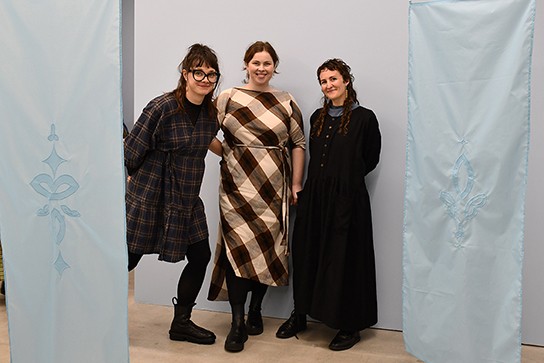 ABOUT TURUMEKE HARRINGTON
Turumeke Harrington is a Ngāi Tahu artist based in Te Whanganui-a-Tara, Wellington, living with her daughter and partner. She has a background in industrial design and a fine arts. An interest in whakapapa, space, colour and material sees her creating large sculptural installations at the intersection of art and design.

ABOUT GRACE RYDER

Originally from Ōkakea West Melton, Grace Ryder (Pākehā, Polish and British) is a curator currently based in Te Whanganui-a-Tara, Wellington. She previously worked as a curator at The Dowse Art Museum, Te Awakairangi Lower Hutt (2020-2021), director at Blue Oyster Art Project Space, Ōtepoti Dunedin (2017-2020), gallery co-ordinator at CoCA Toi Moroki, Ōtautahi Christchurch (2015-2016) and Co-Founded and curated North Projects (2014-2016).

ABOUT GRETA MENZIES

Greta Menzies is an artist living in Pōneke Wellington with her partner and three children. Recent work explores a fascination with the psychology of belief, absurdist philosophy, and meaning-making. Her multidisciplinary practice merges art and craft sensibilities, using an intuitive making process to create sculptures, paintings, and video.