Landing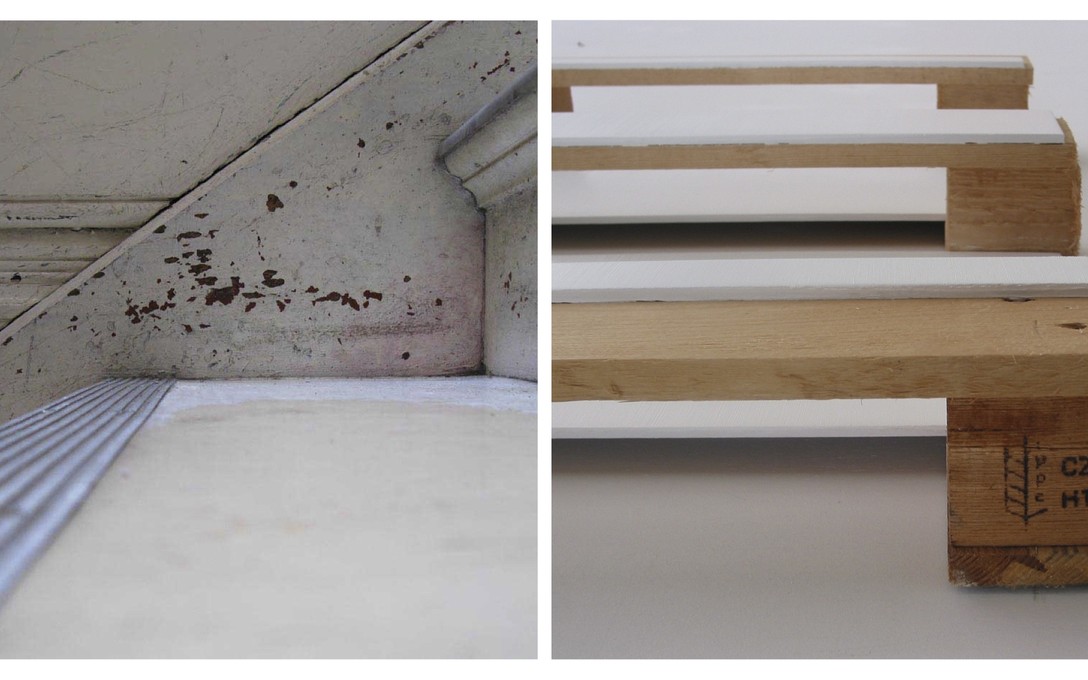 archived
30 Oct – 15 Nov 2008
Noel Ivanoff, Raewyn Martyn
Enjoy is proud to present a two-person show by Auckland-based artist Noel Ivanoff and Wellington's Raewyn Martyn. For Landing both artists have developed responses to the characteristics of existing architecture, space and objects.
More
Noel Ivanoff has consistently investigated the structures and supports on which paintings are made and presented. He has a particular interest in how paintings are stored and transported and how the means of their transportation might be an active visual and conceptual element. His works are manufactured in ways that explore the relationship between gesture and control and how paint can be applied and removed from a work utilising utilitarian methods.
Raewyn Martyn has responded to the site by recreating the existing environment, in subtle ways. While Ivanoff's wall and floor-based works are located within in the gallery, Martyn has used the architecture and environs of the historic stairwell and large windows as support for her work.
The physical qualities of the stairwell space interest Martyn, as it is a space to move through. The space is also interesting socially and historically and some of the scuffs and marks of a century's use have been mimicked, highlighted or used as a basis for form. Her window work similarly samples and mimics colour and form from the view/vista through the window. Martyn notes: "I am interested in the relationship between my colour sampling activity and the way that plein air painters approached colour within the environment/landscape. The values attached to landscape painting (at that time) was as an activity also related to meditation and or leisurely ways of being..."
Ivanoff has brought together works that respond to readymade objects in the form of flat-packed boxes and wooden pallets. Like Martyns' installation, in some way they also recognize the structure of art and the industry and architecture that is its support.
Exhibition Essays
1 essay
By Rachel O'Neill
Read online