Mirai Nikki (Future Diary)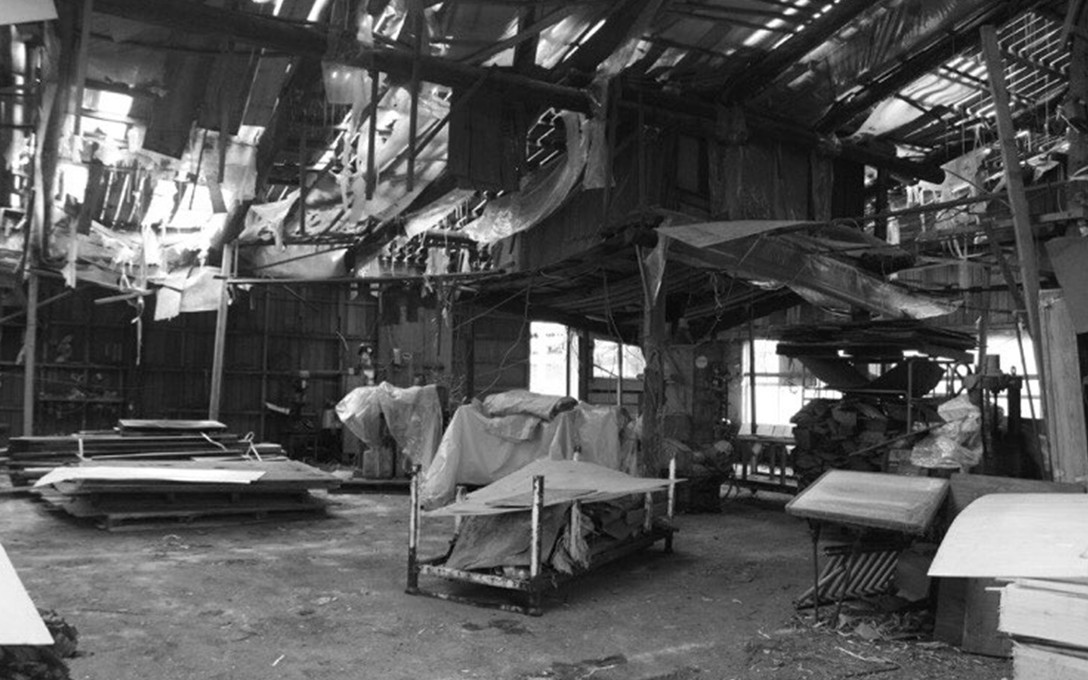 archived
31 May – 24 Jun
カツオ(のえ)ブ(ォ)シ, Chugen Nakahara, Hana Kobori, Hisao Kobori, Kazuya Tateishi, Kyohei Sakaguchi, Makiko Tomita, Masaaki Oyamada, Mayu Kanamori, Moeko Sonoda, Ravi Masaki, Shinoka Sekihara, TASKAM, Utageguruma, 青い
Mirai Nikki (Future Diary) is an exhibition exchange between Kikuchi University, Kumamoto, Japan, and Enjoy Contemporary Art Space. The exhibition is a scrapbook of what might or might not be, and a contemplation of the future. Artists have been encouraged to consider their personal and collective relationships to the future from their own perspective.

The exhibition includes work by 青い, Mayu Kanamori, カツオ(のえ)ブ(ォ)シ, Hana Kobori, Hisao Kobori, Ravi Masaki, Chugen Nakahara, Masaaki Oyamada, Kyohei Sakaguchi, Shinoka Sekihara, Moeko Sonoda, TASKAM, Kazuya Tateishi, Makiko Tomita and Utageguruma.


More
Mirai Nikki (Future Diary) seeks to stimulate earnest, personal consideration of how the future is moulded out of our current actions and attitudes. At the same time, the project attempts to dislocate the gallery, the artwork and the artist, and instead focus on the direct experience of media within time and space.
"The moment the sensory information clashes with your brainwaves it creates a unique set of chain reactions and starts to form a network of references based on your existing perspective. This space of perception is the essense of the project. Perhaps, that is the location of the future.
It's over to you. The world is on your shoulders."
Accompanying the exhibition is a series of experimental, collaged, scrapbooked works made through participatory workshops facilitated by 5ever Books in both Japan and Aotearoa.

In an exchange between Kikuchi University and Enjoy Contemporary Art Space, a selection of artists from Aotearoa exhibited in Mirai Nikki (Future Diary) at Camp Gallery, Kumamoto City, Japan, from 13 - 19 May.

The Camp Gallery exhibition included work by Adam Ben-Dror, Chris Berthelsen, Xin Cheng, Teresa Collins, William James Davis, Laura Duffy, Nathan Hoturoa Gray, Nash Karaitiana, Kemi and Niko, Campbell Kneale, Sylvia Lauris, Rumen Rachev, Daniel Skjerl-Rovers, Elsbeth Steel, Barry Thomas, Ruth Thomas-Edmond, James Wylie, and Louie Zalk-Neale.
Header image courtesy of Kikuchi University.
Curated by Max Trevor Thomas Edmond
Past Event
Join us on Saturday 17 June to enjoy a cup of the Masaki family tea, in silence at request of the artist.
More info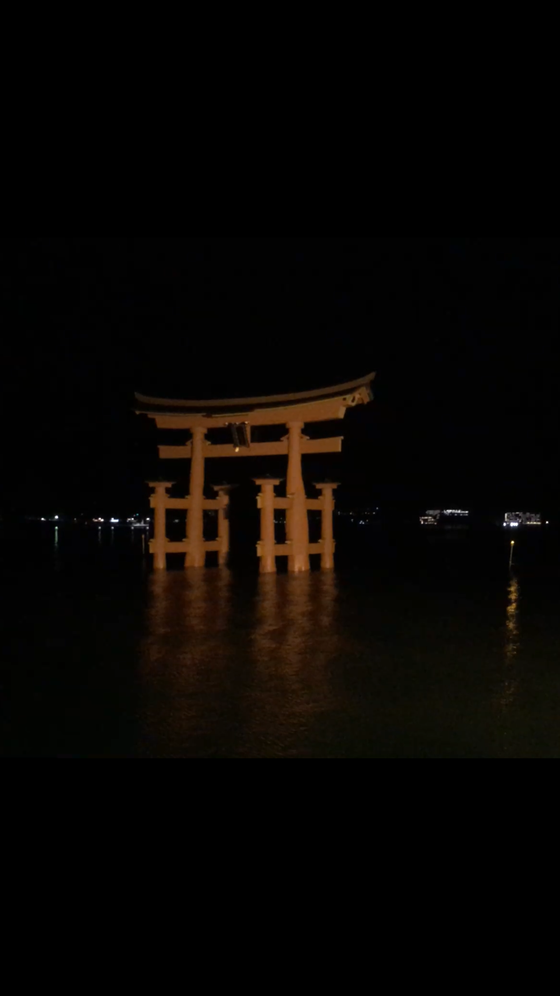 Kikuchi University
Kikuchi University is a cultural-educational centre based in Kumamoto, Japan. The purpose of the centre is to stimulate the development of new approaches to social and economic problems, by creating space and support for experimentation and self education, where there is an earnest intention to contribute to the increasingly complex and unwieldy economic-cultural ecosystem.


青い
青い means blue in English. They act and write with collage, graffiti and literature in Japan.

Mayu Kanamori
Mayu Kanamori is a storyteller working across mediums including theatre, performance, photography, collage, video, installation, heritage interpretation, writing, and documentary making. Her performance works include The Heart of the Journey; CHIKA: A Documentary Performance; Yasukichi Murakami: Through a Distant Lens and You've Mistaken Me For A Butterfly. As a heritage interpreter, she has created the audio for Nyamba Buru Yawuru's multi award winning Jetty to Jetty Heritage Trail and Lustre: Pearling & Australia with the WA Museum. Other regional community-based multimedia works include Cowra Voices in Cowra, New South Wales, and In Repose, Broome, Townsville and on Thursday Island. As a radio producer Mayu has received a commendation for United Nations Association Media Peace Award, Broome NAIDOC Non Indigenous Reconciliation Award and has been a finalist for Walkley Awards for Excellence in Journalism.

Makiko Tomita
Makiko Tomita was born in a rural village in Kagoshima, Japan. Her family run a Shinto shrine, and so grew up surrounded by Japanese mythology and symbolism accumulated over several thousand years of culture.
"Time moves in cycles, not lines, and so the gateway to the future is found through the wisdom and tradition of the past. Innovation and conservation go hand in hand. The key to our future is in human insight and potential, not expansion and technology."
In the next 10 or 15 years, management of the Shrine will fall to Makiko, and this will become the essence of her creative practice.

Chugen Nakahara
Seeking employment, Chugen Nakahara mistook a bag store (鞄屋) for a shoe store (靴屋), but he got the bag store job anyway. Subsequently he started going drinking every night.
At the vocational training school he entered after working at the bag store, he constantly fell asleep, and so only ever learned how to sharpen a plane. He then began building a new base by piling stones at an abandoned factory at his parents' house, which was in ruins.
Inspired by all sorts of culture and debris, from movies and music to alcohol and comics, he works freely developing entire atmospheres out of only his tools and scrap materials.
Chugen represents the third generation of Nakahara Mokuzai, which has been in business since the post-war period in Hagi, Yamaguchi. Currently, while mainly producing furniture, he seeks to express human polarity (yin/yang) in a "funny" way, through a creativity unique to waste materials.

カツオ(のえ)ブ(ォ)シ
Katsuo(noe)bu(o)shi works in various media, including but not limited to Nihonga (traditional Japanese painting). His work deals with themes surrounding affirmation born of negation; questioning the 2D through the 3D; and questioning the 3D through the 2D.

Kazuya Tateishi
Kazuya Tateishi is a genius among geniuses.

Hana Kobori
Hana Kobori practices photography while working as a nurse. She is based between Kumamoto and Tokyo.

Moeko Sonoda
Moeko Sonoda is a multimedia artist who depicts scenes that combine the reality and fantasy seen through the eyes of the people they talk to.

"Growing up in an environment where nature, animals and plants were always nearby, running around the mountains in the snowy mountains of Hokuriku: I've loved drawing since I was a child. From drawing all over the back of junk mail, by junior high and high school, I devoted myself to imitations of anime and manga. At university, I went south to Kyushu to study agriculture, while continuing to draw on the side, but took a hiatus when I became pregnant with my first child. Recently, I rediscovered the joy of painting, and resumed my creative work. I usually combine oil pastels, paints, color pens, and colored pencils freely. Mainly plants, scenes that combine the reality and fantasy seen through the eyes, illustrations of people, etc."

Kyohei Sakaguchi
Born in Kumamoto Prefecture in 1978, Sakaguchi graduated from the Department of Architecture, Faculty of Science and Engineering, Waseda University. He is a writer, architect, painter, and singer. In May 2011, after the Great East Japan Earthquake, he declared himself the new Prime Minister. His cell phone number is publicly available, and he continues to support people suffering from suicidal ideation, "Inochi no Denwa" (Life Line). Sakaguchi has published books and essays including 0 Yen House (Little More); How to Create an Independent Nation (Kodansha Gendai Shinsho), Wandering Taxi (Shinchosha), Resident Reality (Kawade Shobo Shinsha), Make Your Own Medicine (Shobunsha), Call me when you are in trouble ( Kodansha Gendai Shinsho). As an artist, after holding a solo exhibition at the Vancouver Provincial Museum of Art in Canada in 2006, he is currently holding exhibitions in various institutions around the world. He recently showed a solo exhibition at the Contemporary Art Museum, Kumamoto in 2023.
Ravi Masaki
Ravi Masaki lives on an organic tea plantation in Kikuchi, Japan. She and her family are in the process of regenerating natural forest in their local area, with the goal of preserving a balanced and diverse ecosystem, with clean and pure water sources.

Masaaki Oyamada
Masaaki Oyamada is a multidisciplinary artist, all around graphic designer, stamp maker and workshop leader. One of his principle interests is incorporating craftsmanship into contemporary conversation. Exploring personal and artistic truth is a major theme in his work.
For his stamp works and projects, he attempts to locate a portrait of a person by visually translating dialogue between himself and an interviewee, which results in a unique drawing that is then translated into a stamp. The outcome of the stamp 'portrait' resembles a tiny and unique world, in which the person in question lives and operates according to his or her own processes and laws. He also organizes many pop-up events.

Shinoka Sekihara
Shinoka Sekihara is a dancer and video artist from Kumamoto, Japan. She studied film criticism at Nihon Daigaku (Japan University) in Tokyo, graduating with honours in 2015. She currently runs video projects that emphasise building and maintaining international and local community in Kikuchi, Japan, and increasing awareness for ethnic and cultural difference. She uses poledance as a means of exploring physical expression, and ways of reaching diverse audiences without relying on language or shared knowledge.

Utageguruma
Dancer and contemporary artist based between Kumamoto and Tokyo. Her work explores themes of spirituality, femininity and Being. Her dance work combines experimental and multimedia performance with poledance, bringing a new layer of narrative, concept and expression to the form.
TASKAM
TASKAM is a collaborative effort between artists Yinuo Chen, Cameron Tanaka, and Gabriel Chi. Mirai Nikki (Future Diary) marks the second collaboration between the three artists, previously working on Chi's musical project under the moniker of Hao, featuring vocals from Tanaka and visuals by Chen.

Hisao Kobori
Previously a school teacher and English teacher, Kobori now organises community and cultural projects. His mission is to include as many people as possible into Japanese culture, and create spaces in which everyone can feel at home. He is a long time music enthusiast, specialising in Citypop. His poetry, usually using traditional Japanese form, explores philosophy and life experience.
Mirai Nikki
the future is big. and we're all heading there. like death.
is art useful? no.
but we use it to speculate on the conceptual viability of our kaleidoscope of possible futures.
if it guides us to some revelation ~ some new action or approach that might shift the threads that support the future's delicate balance, then maybe we can say it was worth it. but not everything has an explanation.
some of the things that end up bein the most priceless are the things done in a sort of madness or trance or obsession, and tbh rarely out of logic, which is mostly for our own sense of self importance, and emotional comfort, than the outcomes it effects.
so what future are we heading to? it would be a joke to say we know ~ but at least we're all in on it. it's nowhere near as important to know where we're going than to set time and space aside to ponder it.
there is no 'where we're going'. only where we are now is the seed of where we will be soon, and beyond that.
so this exhibition has no answers.
it's literally just a slice of participation in the activity of contemplating the future.
scrapbooking about what might or might not be. what should or should not be. and what we are now that is the only inkling we have to go on.
and an invitation to indulge in your own contemplation. not to be right, just to be involved.
- Max Trevor Thomas-Edmond, curator.