Mirai Nikki (future diary)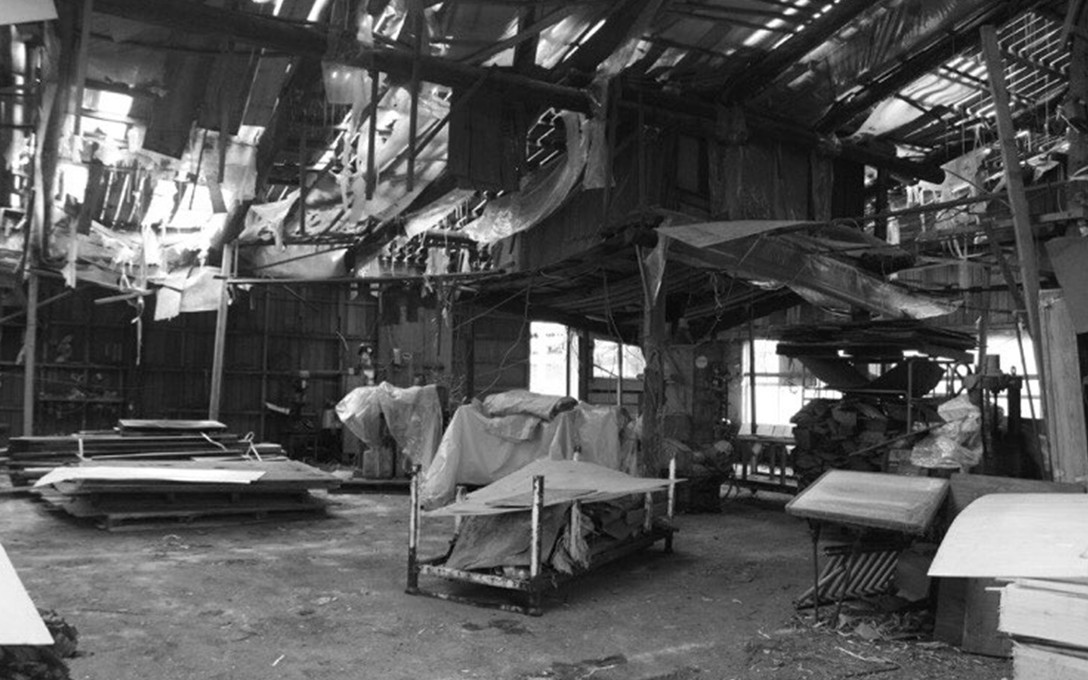 upcoming
31 May – 24 Jun
カツオ(のえ)ブ(ォ)シ, Chugen Nakahara, Hana Kobori, Hisao Kobori, Kazuya Tateishi, Kyohei Sakaguchi, Makiko Tomita, Masaaki Oyamada, Mayu Kanamori, Moeko Sonoda, Ravi Masaki, Shinoka Sekihara, TASKAM, Utageguruma, 青い
Mirai Nikki (future diary) is an exhibition exchange between Kikuchi University, Kumamoto, Japan and Enjoy Contemporary Art Space. Artists are encouraged to contemplate personal and collective relationships to the future from their own perspective.

The exhibition includes work by 青い, Mayu Kanamori, カツオ(のえ)ブ(ォ)シ, Hana Kobori, Hisao Kobori, Ravi Masaki, Chugen Nakahara, Masaaki Oyamada, Kyohei Sakaguchi, Shinoka Sekihara, Moeko Sonoda, TASKAM, Kazuya Tateishi, Makiko Tomita and Utageguruma.


More
Mirai Nikki (future diary) seeks to stimulate earnest, personal consideration of how the future is moulded out of our current actions and attitudes, while attempting to dislocate the gallery, the artwork and the artist, and instead focus on the direct experience of media within time and space.
"The moment the sensory information clashes with your brainwaves it creates a unique set of chain reactions and starts to form a network of references based on your existing perspective. This space of perception is the essense of the project. Perhaps, that is the location of the future. It's over to you. The world is on your shoulders."
Accompanying each exhibition is a series of experimental, collaged, scrapbooked works made through participatory workshops facilitated by 5ever books in both Japan and Aotearoa.

In an exchange between Kikuchi University and Enjoy Contemporary Art Space, Mirai Nikki (future diary) is also exhibiting at Camp Gallery, Kumamoto City, Japan from 13 - 19 May.

The Camp Gallery exhibition includes work by Adam Ben-Dror, Chris Berthelsen, Xin Cheng, Teresa Collins, William James Davis, Laura Duffy, Nathan Hoturoa Gray, Nash Karaitiana, Kemi and Niko, Campbell Kneale, Sylvia Lauris, Rumen Rachev, Daniel Skjerl-Rovers, Elsbeth Steel, Barry Thomas, Ruth Thomas-Edmond, James Wylie, and Louie Zalk-Neale
Curated by Max Trevor Thomas Edmond
Event
Join us to celebrate the opening of Mirai Nikki (Future Diary) on Wednesday 31 May, 6pm - 8pm.
More info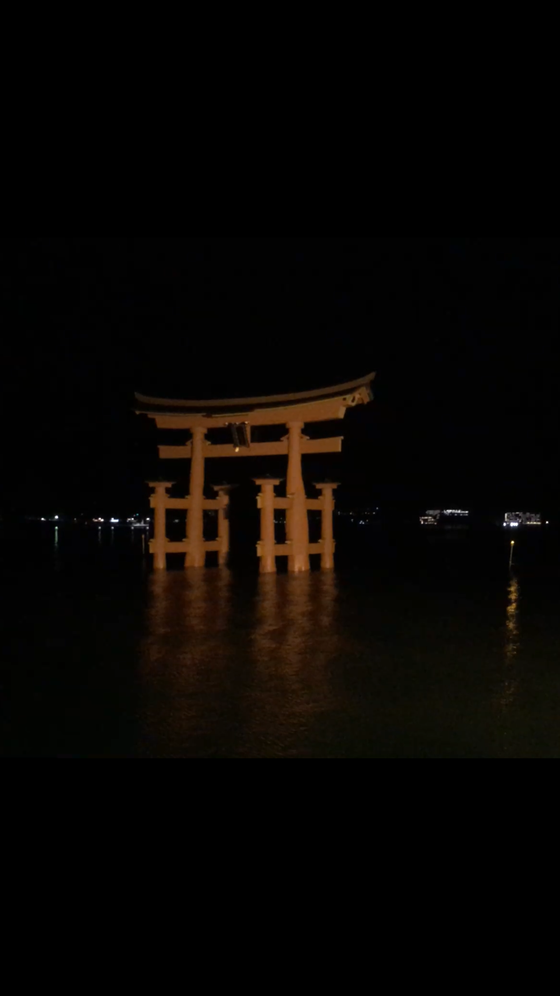 Kikuchi University
Kikuchi University is a cultural-educational centre based in Kumamoto, Japan. The physical location is currently under renovation, in partnership with their first residency participant, William Davis. The renovations are to establish facilities for workshops, events, residencies and cultural-economic as well as community activity.
The purpose of the centre is to stimulate the development of new approaches to social and economic problems, by creating space and support for experimentation and self education, where there is an earnest intention to contribute to the increasingly complex and unwieldy economic-cultural ecosystem.


青い ('Blue')
"We're acting and writing with Collage, Graffiti and Literature in Japan."


富田真希子
Makiko Tomita was born in a rural village in Kagoshima, Japan. Her family run a Shinto shrine, and so grew up surrounded by Japanese mythology and symbolism accumulated over several thousand years of culture.
Time moves in cycles, not lines, and so the gateway to the future is found through the wisdom and tradition of the past. Innovation and conservation go hand in hand. The key to our future is in human insight and potential, not expansion and technology.
In the next 10 or 15 years, management of the Shrine will fall to Makiko, and this will become the essence of her creative practice.


Chugen Nakahara
Seeking employment, Chugen Nakahara mistook a bag store (鞄屋) for a shoe store (靴屋), but he got the bag store job anyway. Subsequently he started going drinking every night.
At the vocational training school he entered after working at the bag store, he constantly fell asleep, and so only ever learned how to sharpen a plane. He then began building a new base by piling stones at an abandoned factory at his parents' house, which was in ruins.
Inspired by all sorts of culture and debris, from movies and music to alcohol and comics, he works freely developing entire atmospheres out of only his tools and scrap materials.
Chugen represents the third generation of Nakahara Mokuzai, which has been in business since the post-war period in Hagi, Yamaguchi. Currently, while mainly producing furniture, he seeks to express human polarity (yin/yang) in a "funny" way, through a creativity unique to waste materials.


カツオ(のえ)ブ(ォ)シ
Katsuo(noe)bu(o)shi works in various media, including but not limited to Nihonga (Traditional Japanese painting).
His work deals with themes surrounding affirmation born of negation; questioning the 2D through the 3D; and questioning the 3D through the 2D.

立石和也 
Kazuya Tateishi is a genius among geniuses.


Hana Kobori
"I practice photography while working as a nurse;
Expressing the movement of emotions
through photographic image.
Currently exhibiting etc.
Based between Kumamoto and Tokyo."


Sonoda Moeco
"Growing up in an environment where nature, animals and plants were always nearby, running around the mountains in the snowy mountains of Hokuriku: I've loved drawing since I was a child.
From drawing all over the back of junk mail, by junior high and high school, I devoted myself to imitations of anime and manga.
At university, I went south to Kyushu to study agriculture, while continuing to draw on the side, but took a hiatus when I became pregnant with my first child.
Recently, I rediscovered the joy of painting, and resumed my creative work. I usually combine oil pastels, paints, color pens, and colored pencils freely. Mainly plants, scenes that combine the reality and fantasy seen through the eyes, illustrations of people, etc."


Kyohei Sakaguchi
Kyohei Sakaguchi is a Japanese artist and architect who was born in Kumamoto. He graduated from Waseda University's department of architecture in 2001. He is most known for his Zero Yen Project, which involves studying structures built at no cost, such as shanties made by the homeless.
Mirai Nikki
the future is big. and we're all heading there. like death.
is art useful? no.
but we use it to speculate on the conceptual viability of our kaleidoscope of possible futures.
if it guides us to some revelation ~ some new action or approach that might shift the threads that support the future's delicate balance, then maybe we can say it was worth it. but not everything has an explanation.
some of the things that end up bein the most priceless are the things done in a sort of madness or trance or obsession, and tbh rarely out of logic, which is mostly for our own sense of self importance, and emotional comfort, than the outcomes it effects.
so what future are we heading to? it would be a joke to say we know ~ but at least we're all in on it. it's nowhere near as important to know where we're going than to set time and space aside to ponder it.
there is no 'where we're going'. only where we are now is the seed of where we will be soon, and beyond that.
so this exhibition has no answers.
it's literally just a slice of participation in the activity of contemplating the future.
scrapbooking about what might or might not be. what should or should not be. and what we are now that is the only inkling we have to go on.
and an invitation to indulge in your own contemplation. not to be right, just to be involved.
- Max Trevor Thomas-Edmond, curator.