past event
The making of bread, etc. #5
Saturday 19 Oct 2019
11:00am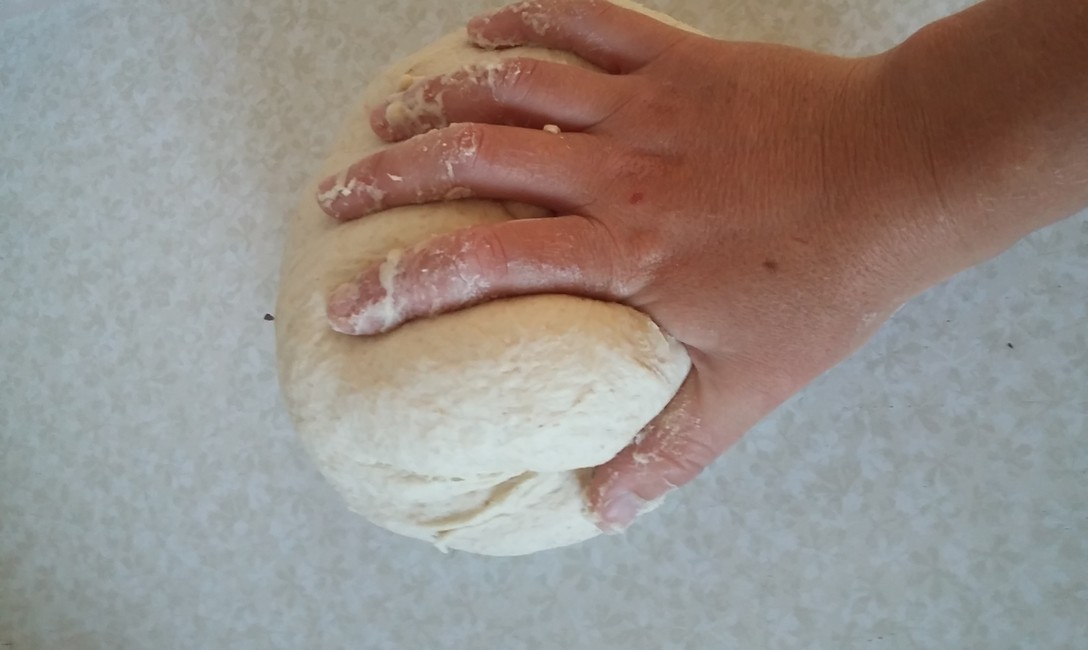 For The making of bread, etc. artist Zoe Thompson-Moore will make bread to be shared at selected Enjoy events during the remainder of 2019, collaborating with other women who bake bread at home for each iteration of the project. The fifth iteration of the project takes place alongside Being together: talking and making whanaungatanga with Ōtautahi Kōrerotia.
The making of bread, etc. explores the various forms of labour that are at play in the (re)production of subjects and relationships, both in the gallery and the domestic realm. It will take place on an "as-needed" and "as-possible" basis, eschewing a regular schedule in favour of what is possible—and what creates the best outcomes—for the artist and her collaborators.
Bread is significant because of its relationship to shared and personal histories, including working-class consciousness, customs and practices before and during enclosure of the commons, the agricultural revolution, and later, the colonisation of Aotearoa. In eighteenth-century England, the making and consumption of bread was significantly affected by the move from production based on subsistence, common rights and use value, to a market imperative and production based on exchange for profit.
In her artistic practice, Thompson-Moore navigates the edges between creative practice and maintenance work, highlighting sites and lived experiences of reproductive labour in particular. This is grounded in an understanding of unwaged, feminised work as being an essential part of capitalist social (re)production–the work that makes all other work possible. Maintaining the optimal conditions for breadmaking requires time, attention, care and generosity. Thinking through these conditions of reproductive labour, the artist will use the process of breadmaking to generate new relationships, both with the women she makes bread with and those who eat it.
ITERATIONS
#1 4–5 May 2019, alongside Wai Ching Chan's knotting workshops
#2 25 May 2019, alongside Common Knowledge: an open conversation on libraries learning and public space
#3 10 August 2019, alongside the openings of Wai Ching Chan Wishing Well and Matavai Taulangau Ma'u Pe Kai
#4 16 October 2019, alongside Developing an emerging practice, an open kōrero with Māia Abraham
#5 19 October 2019, alongside Being together: talking and making whanaungatanga with Ōtautahi Kōrerotia
#6 2 November 2019, alongside Tunu Parāoa/Making bread
#7 8 February 2020, alongside Welcome for 2020 Summer Resident Daegan Wells