bigwoods
Emil McAvoy
From 1945-1987, the National Publicity Studios operated as New Zealand's official government photographers, presenting an idealised portrayal of the country to both foreign and domestic audiences. Operating during a period of intense national image promotion, the National Publicity Studios' representations of Aotearoa's landscape, flora and fauna acted as a form of soft state propaganda.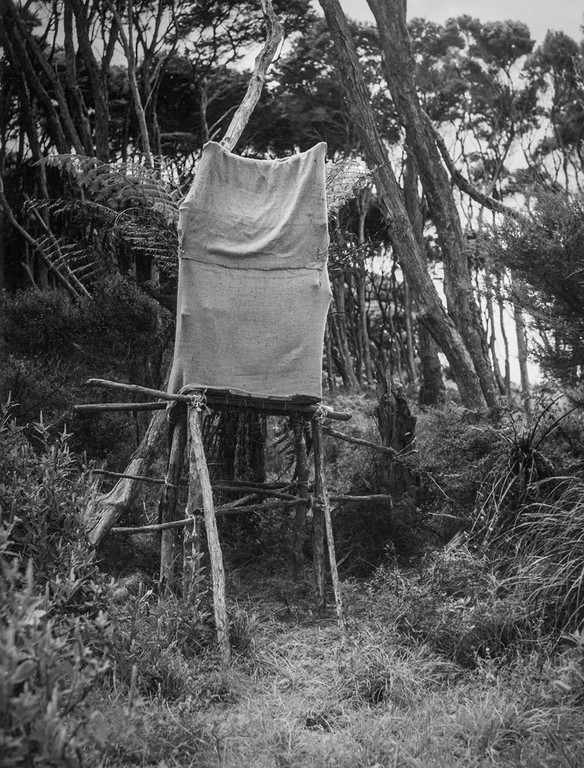 The Studios were formally established alongside the National Film Unit in 1945 as part of the Information Section of the Prime Minister's Department. Though its purpose and identity sometimes shifted as a result of its move between different government departments, the National Publicity Studios (NPS) maintained their role as the country's official documenters and publicists. During their lifetime they produced and distributed a large number of photographs, displays, sculpture, carvings, paintings and graphic design products for government offices and state agencies to publicise their initiatives and promote positive tourism, trade and public relations.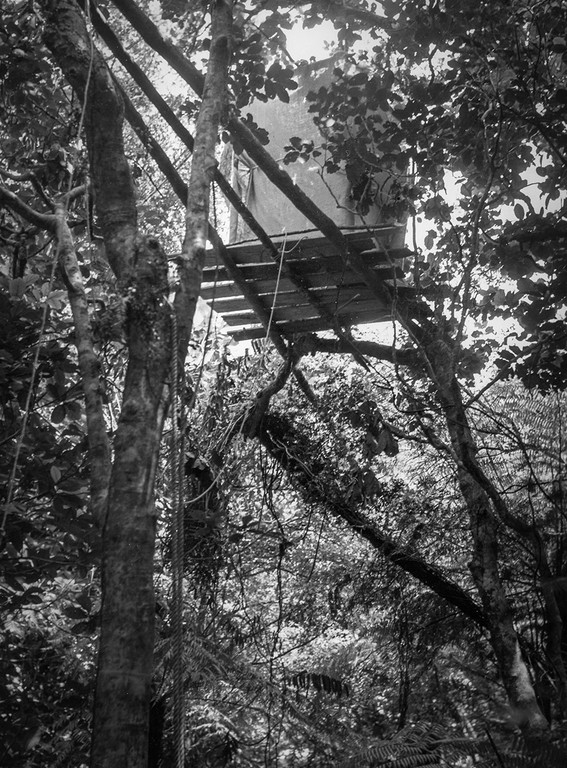 In 1987, the Labour Government disestablished the NPS, replacing it with Communicate New Zealand, a business unit of the Tourist and Publicity Department. Soon after, Communicate New Zealand failed in the commercial marketplace and the NPS' collection of over 300,000 photographs were later deposited with Archives New Zealand. Though highly prolific, few other traces of the NPS exist, and their contribution to New Zealand's visual and material culture remain largely underexposed.
This selection of images by celebrated NPS photographer Kenneth Bigwood depict 'hides' he used for photographing birds while on a 1949 assignment to Little Barrier Island. Bigwood operated during a particularly active period in NPS history, as the studios reshot and revised much of their material in the wake of changes following World War II. At this time NPS photographers in the field were working to specific briefs, and were also given considerably more license to build the national stock library.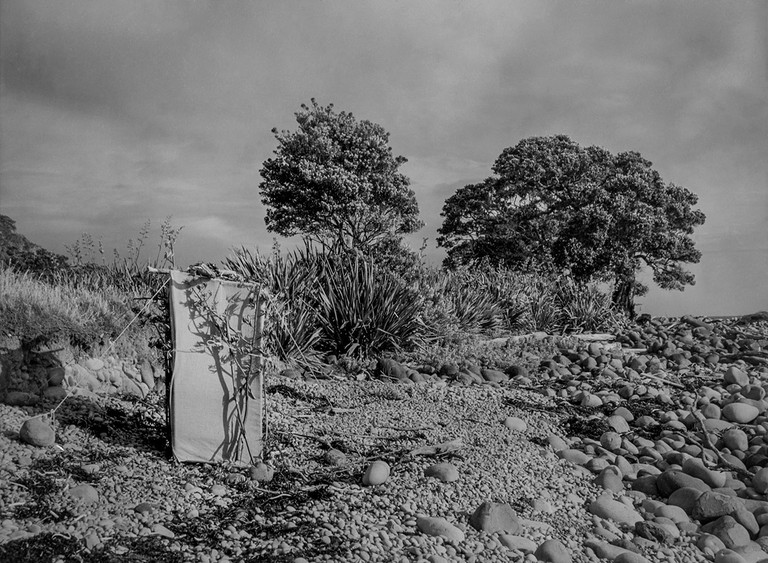 Though Bigwood's pictures of birds were ostensibly intended to support the imperative of national image promotion, this set of behind-the-scenes shots was unlikely to have been produced for publication. Rather, they reflect the Studios' secondary tendency to self-document their background processes. This suite of photographs reveals a back stage view usually hidden in the public presentation of pictorial New Zealand, which finds an analogy in the absence of birds within them, and the tree structures foregrounded in their place.
Photographs selected and digitally restored by Emil McAvoy
Images Copyright Archives New Zealand The Department of Internal Affairs Te Tari Taiwhenua
About the artist
Emil McAvoy is an artist and writer currently based in Auckland, New Zealand. He graduated with a Master of Fine Arts from the University of Auckland in 2013, has exhibited, screened and performed works across New Zealand, and is the recipient of a number of scholarships and awards. Recent projects include PRISMISM, Enjoy Public Art Gallery (2014); Reflections on Lily Pond, Projectspace, Elam School of Fine Arts (2014); a residency at Development AIR, Auckland (2013); and Occultivation, Snake Pit, Auckland (2012). McAvoy has continued to work with the National Publicity Studios Collection since receiving the Archives New Zealand 50th Anniversary Scholarship in 2009.